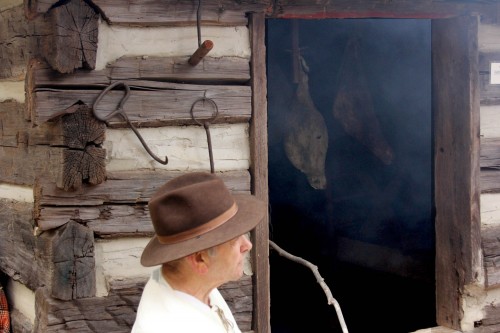 Grab your bonnet and pony up, it's almost Hart Square time. If you enjoy visiting historic villages, you will not want to miss a visit to this one on October 26th (2013). Hart square, in little old Hickory, NC is home to the largest collection of historic log structures in the United States. Plus, you can't even begin to believe the killer regional primitives inside the 70 plus cabins. Read more about Bob Hart's story below and also in Our State Magazine and my post from last fall.
The 1840 "village" is only open to the public once a year; each building is hosted by costumed docents who are experts on their various crafts from sorghum making to doctoring, to chair making, spinning, cotton ginning, quilting, hearth cooking and so much more. The Catawba Historical Society is selling tickets to individuals beginning October 1, and they go fast. Do not dawdle if you are serious about attending. You'll find ticket information below. I will be there with an old-timey picnic and my feller, Wayne, who will be appropriately attired to fiddle and frail porch-side with plenty of his talented pals. See you there!!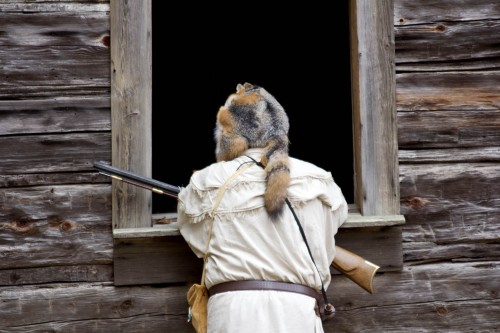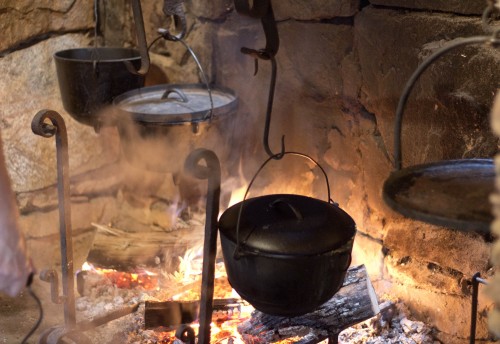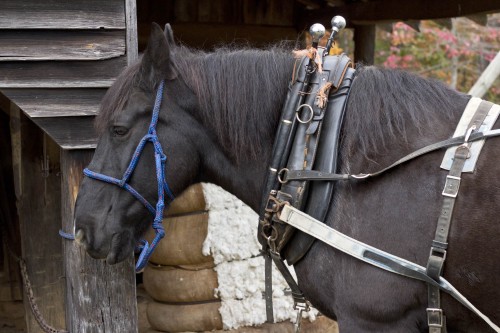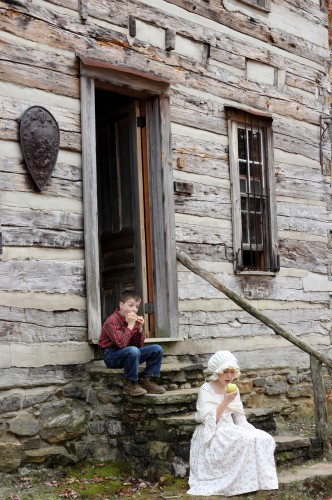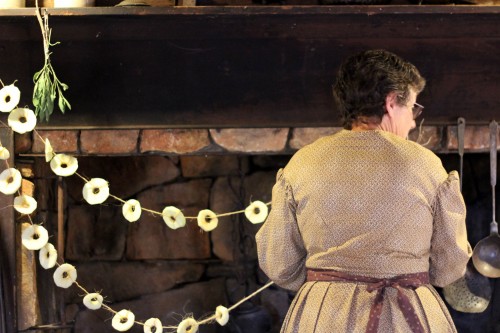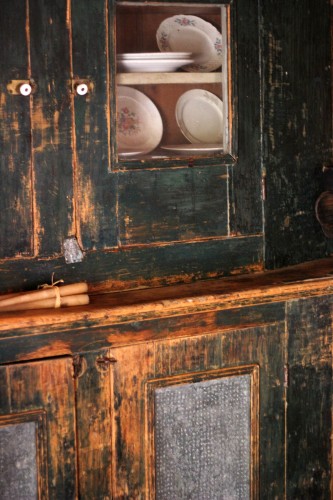 Hart Square (Always the 4th Saturday in October)Saturday October 26, 2013 10:00 AM to 5:00 PMTickets $35/person–Groups consisting of 20 or more– May purchase tickets in advance from Sept 1 – Sept 15, 2013 by calling (828)322-2990–*Tickets for the general public*– On sale 9:00 AM Tuesday October 1, 2013 at the Catawba County Museum of History (30 N College Ave, Newton, NC 28658) or by calling (828)465-0383

*Please note that tickets are limited and are sold on a first come, first serve basis. Tickets must be purchased in advance, and will not be available at the gate.*
For more than thirty years, Dr. Robert Hart of Hickory has rescued and restored Carolina life of the nineteenth century, recreating an entire village, Hart Square—the largest collection of original historic log buildings in the United States.
Each year on the fourth Saturday in October, Dr. and Mrs. Hart open this restoration project to the public. Dating from 1782 to 1873, the seventy log structures—chapels, barns, houses, shops, and more—are all furnished, and around 220 volunteer artisans demonstrate the period techniques of flax breaking and hackling, spinning, weaving, herb dying, open-hearth cooking, broom and shoe making, shingle riving, wheelwrighting, tinsmithing, and moonshining.
Visitors from across the country attend the one-day event, some inspired by the three-part series The 1840 Carolina Village narrated by the late Shelby Foote that airs on PBS stations. Tickets go on sale (9:00 am) on the 1st of October. They may be purchased in person at the Catawba County Museum of History in Newton or over the phone, with a credit card, at 828.465.0383. Directions are included with the tickets, which we mail to you. View a gallery of Hart Square.
For further reading, see the October 2005 article "Cabin Fever" in Our State magazine.