At Log Cabin Cooking we teach cooking classes that'll get you making homemade pies, cheeses, and fire cooked foods for your next gathering of friends and family.
Virtual Cooking Classes 2021
Join my daughter, Annie Erbsen and I for informative and fun livestreamed cooking classes in my Asheville home kitchen. Our platform allows you to ask questions or chat with us during the class but we cannot see or hear you, so come as you are! Classes will be recorded to view at a later date to accommodate your schedule. We will email you a list of ingredients in advance so you can cook along if you wish. Each class includes a drawing for a vintage apron and one of Barb's cookbooks.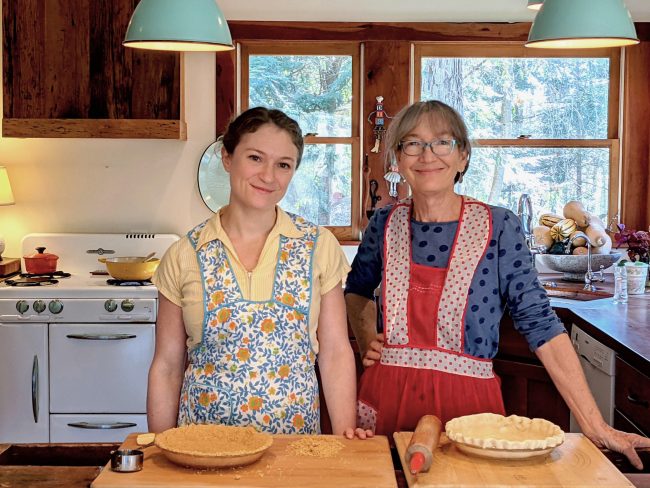 ---
Click the class title on the left to register for the upcoming classes below, or scroll down to see the list of available classes that you can take at any time.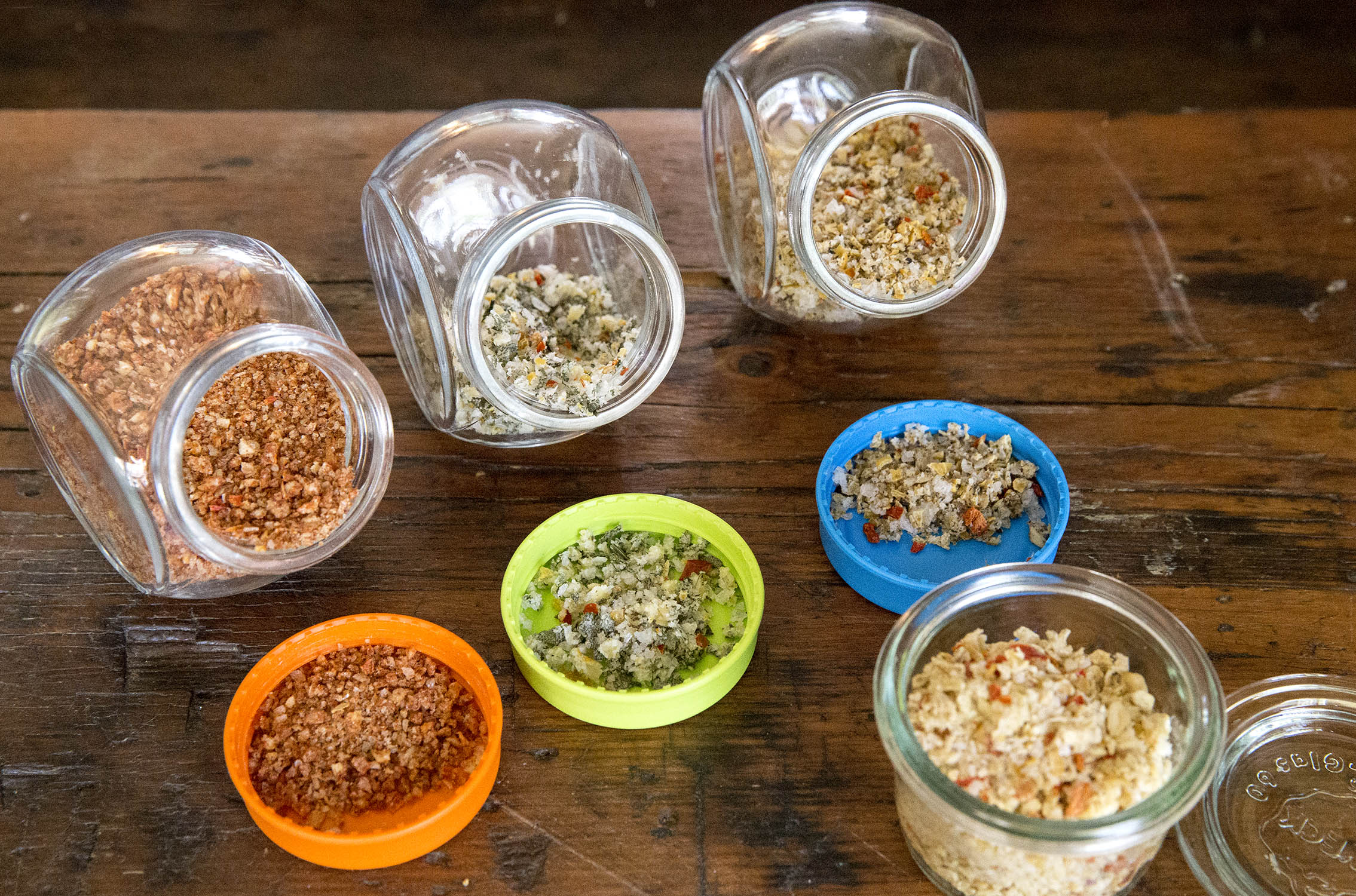 Over the years, we've hosted an annual holiday crafty party where guests each share a favorite activity suitable for gift-giving. We've collected some of our timeless favorites to share with you for this class. We'll make herbed garlic salts, gluten free clementine "crackers", beautiful layered lemon, cranberry and blood orange curd, date liqueur, Moroccan preserved lemon and more.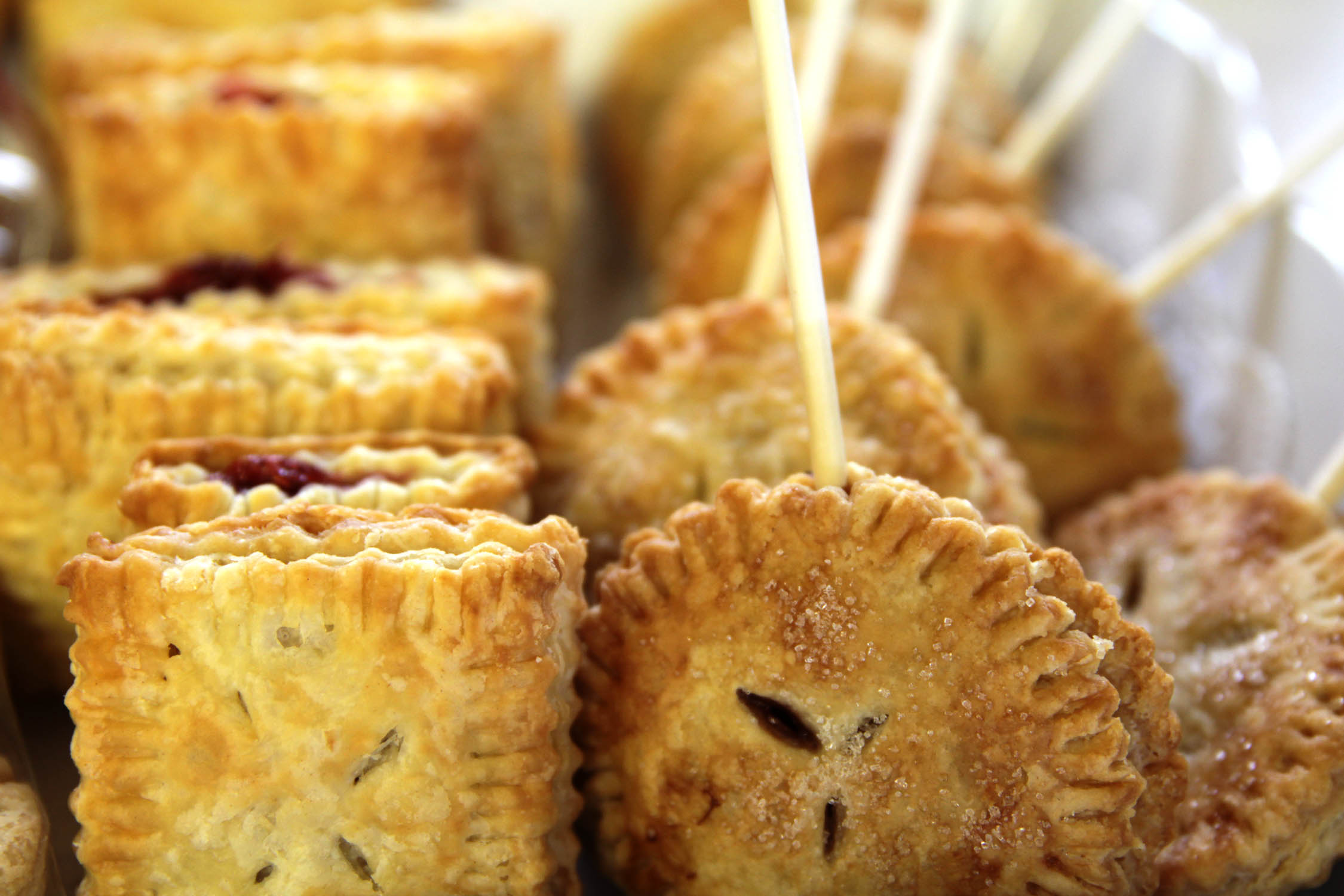 Not your everyday apple pies, these festive flaky pie bites will bring squeals of delight from all who partake. Give them for gifts, eat them yourself, bring them to the socially distanced winter party. We'll chat about apple varieties and make cider syrup to sweeten our pies along with a couple robustly flavored pie fillings. Then we'll craft woven apple brandy laced hand pies, pie pops using Chinese mooncake molds and tiny apple pear mince tarts. Includes recipes for the pies and Barb's all-butter pie crust.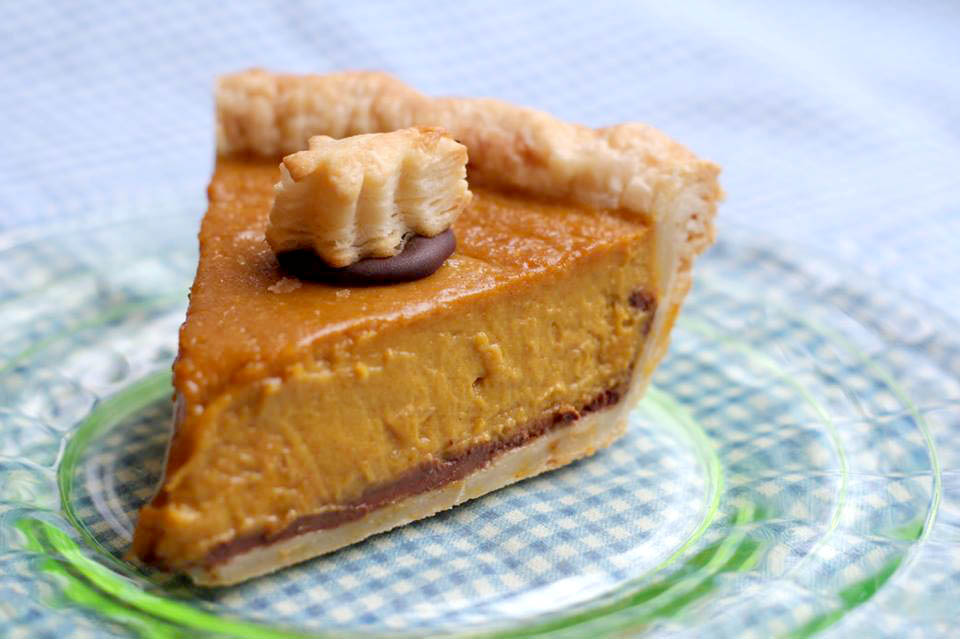 Bewildered by all the choices of heirloom pumpkins for your pies? We'll chat about characteristics of a variety of pumpkins, winter squash and sweet potatoes then learn how to roast and ready them for your holiday pies. Decorative crust elements, baking secrets, and flavor variations and recipes (including Barb's pie crust recipe) included.
Available Online Cooking Classes
Done