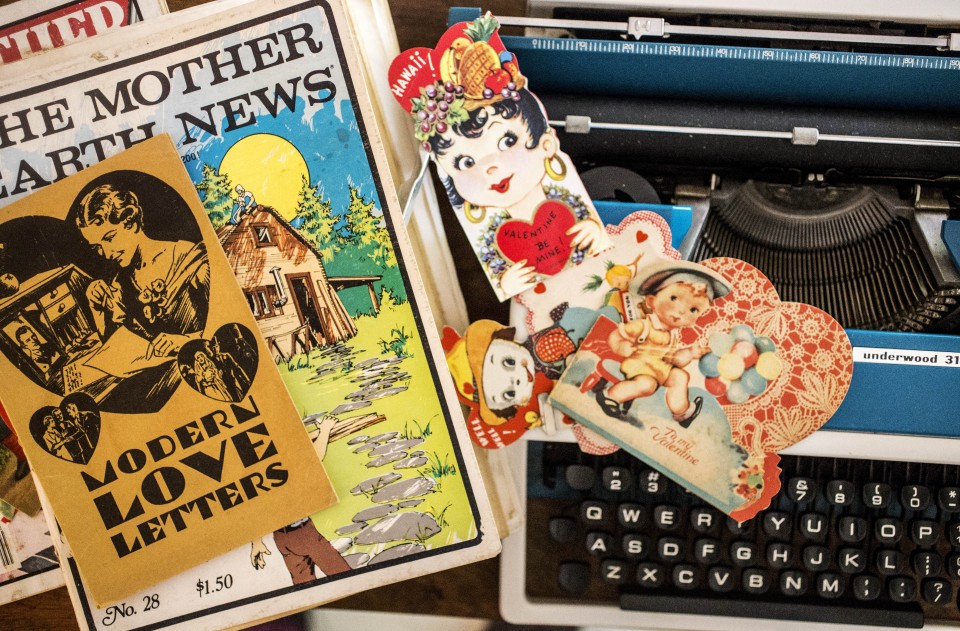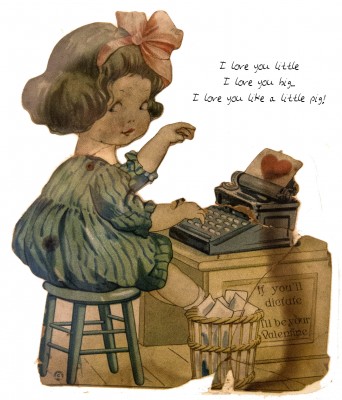 Valentines Day is nearly upon us and I can't help but sing this enchanting holiday's praises. I get that it can be a tough day for those who are lonely and have experienced loss, but it's also the one time of the year when we somewhat restrained Americans are encouraged to openly express our fondness for one another. And truly, the simpler the bestowing of appreciation and affection the more meaningful to the recipient … so in that spirit, I'm dashing off a few handwritten and typed notes to unsuspecting acquaintances and loved ones. Including you.
In case you're in the business of finding romantic love, this is your lucky day. Forget OkCupid and Match, I've been accumulating some timeless courtship advice over the years from last century's experts in matters of the heart. You need look no further than 20th century agricultural journals for good news such as this from a 1926 Rural New-Yorker magazine: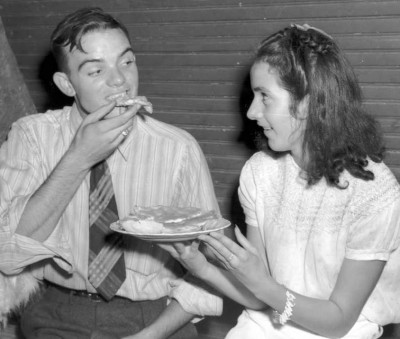 "Who says Rural New-Yorker is not a good advertising medium? The woman who made those cherry pies described on page 827 received an offer of marriage sight unseen. She will continue to make pies at the same old stand."
(Note to guys: women like men who bake pies too!)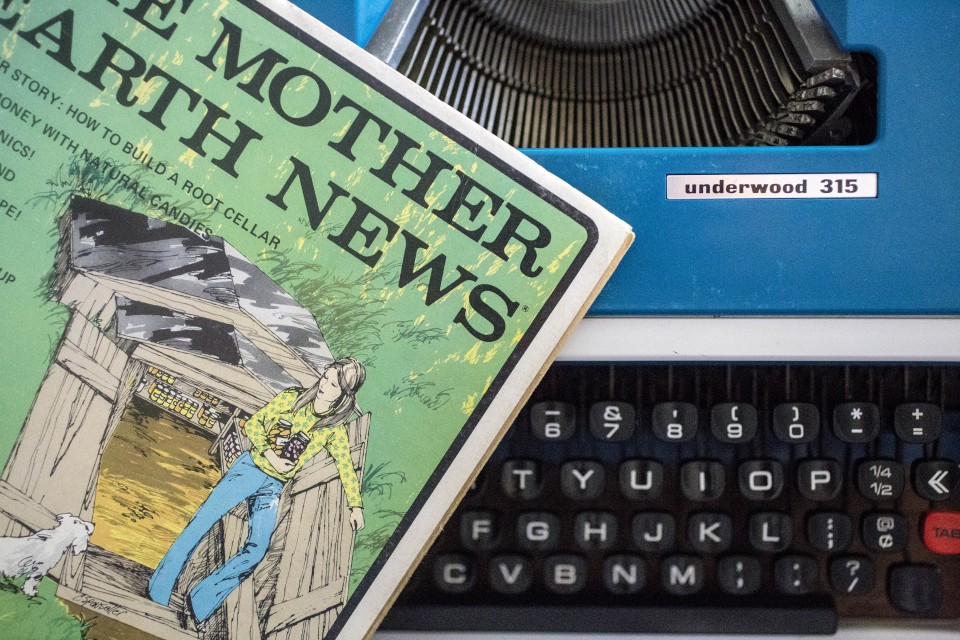 As you can see, the 1974 Mother Earth News Lost Souls and Positions and Situations pages held promise for love seekers as well …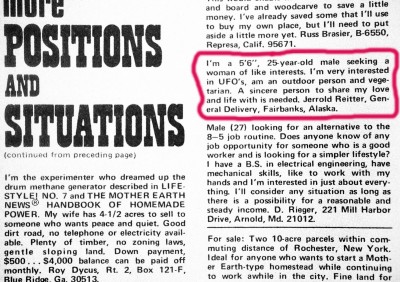 Jerrold of Fairbanks Alaska, (where there are 12 men to every women), did you ever find your UFO-lovin' vegetarian outdoorsy gal?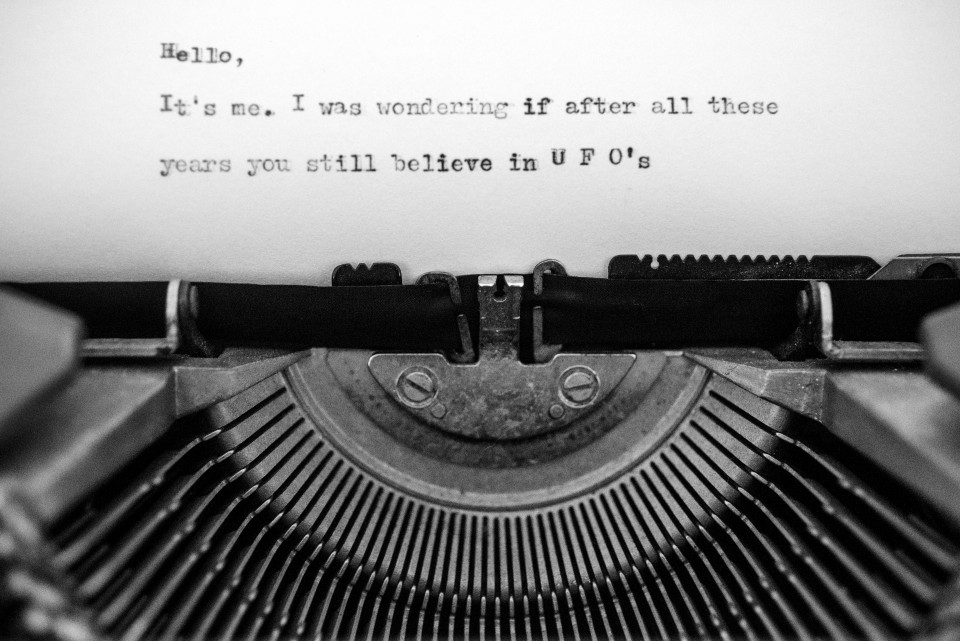 Let's say you've found a love interest. This 1931 book below has some excellent communication advice for both fellers and fems. Except that it's a girly looking book written by a man named Hugh, bless his heart. And speakin' of hearts … what guy would buy a book covered in hearts for himself back in 1931? Who, really, is this modern love letter advice for?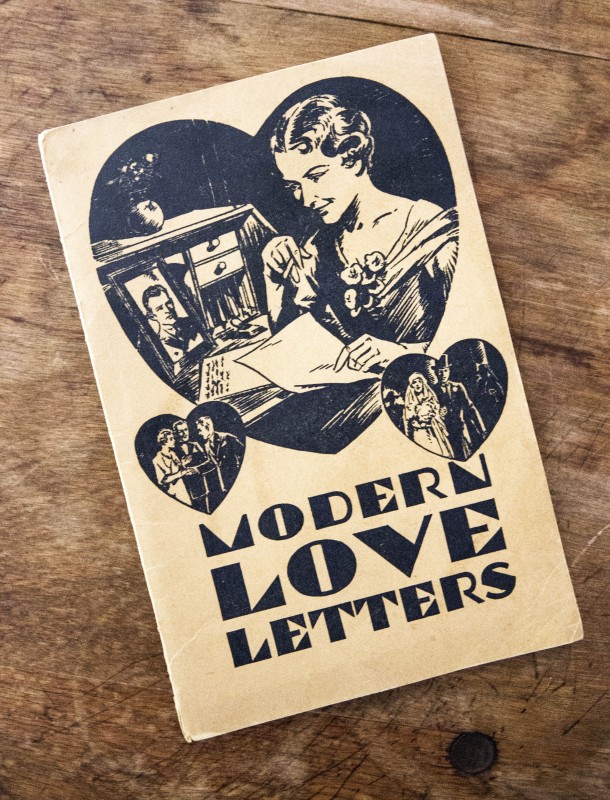 Anyway, here's what he suggests:
Don't write love-letters on gaudy, perfumed or colored papers.
Never typewrite a love-letter unless you are writing a love letter book, then you can type (see below). Instead, use your best legible handwriting.
Number pages if there are more than two so your lover doesn't freak out.
Don't cross out words or make ink splotches.
Do NOT write a love-letter on a postal card 'cause peeping toms (a.k.a. mothers) will read it.
Never hold up an answer to a love-letter … procrastination kills a budding romance.
Don't write a love-letter on stationery with a firm's name on it as it makes a business matter out of a love missive. That is bad form.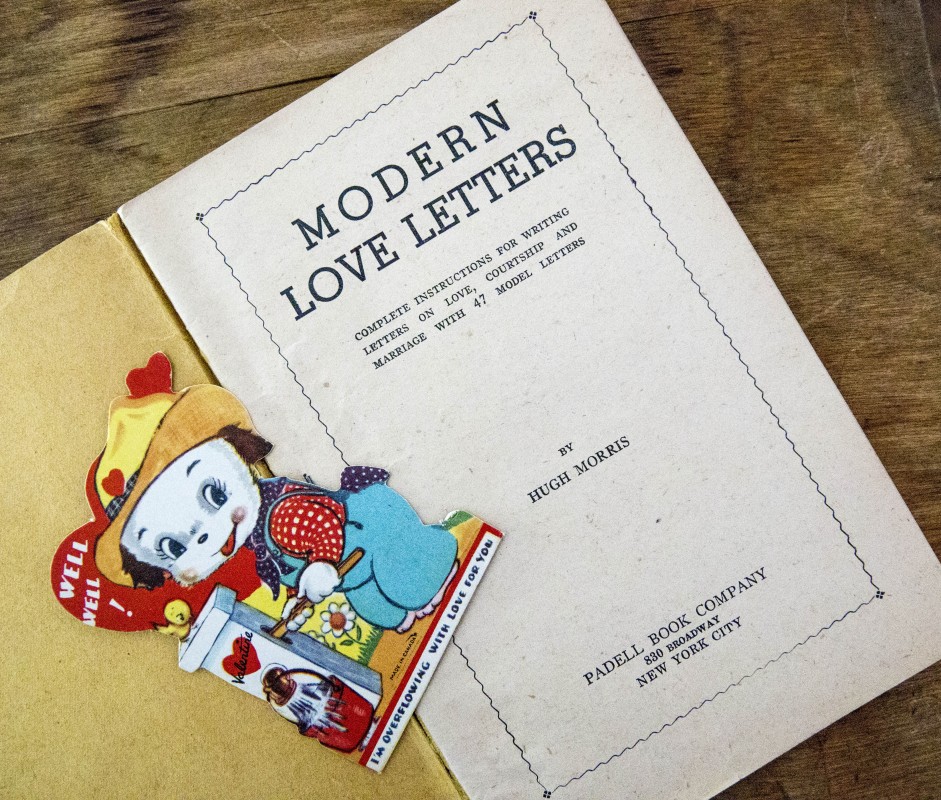 The actual booklet is beyond hilarious. It contains the romantic blitherings of Edward and Lucille, who meet at a dance. They live 100 miles apart, so they must conduct their courtship via appropriate stationery, with proper assistance from Hugh, the author of this charming piece of work.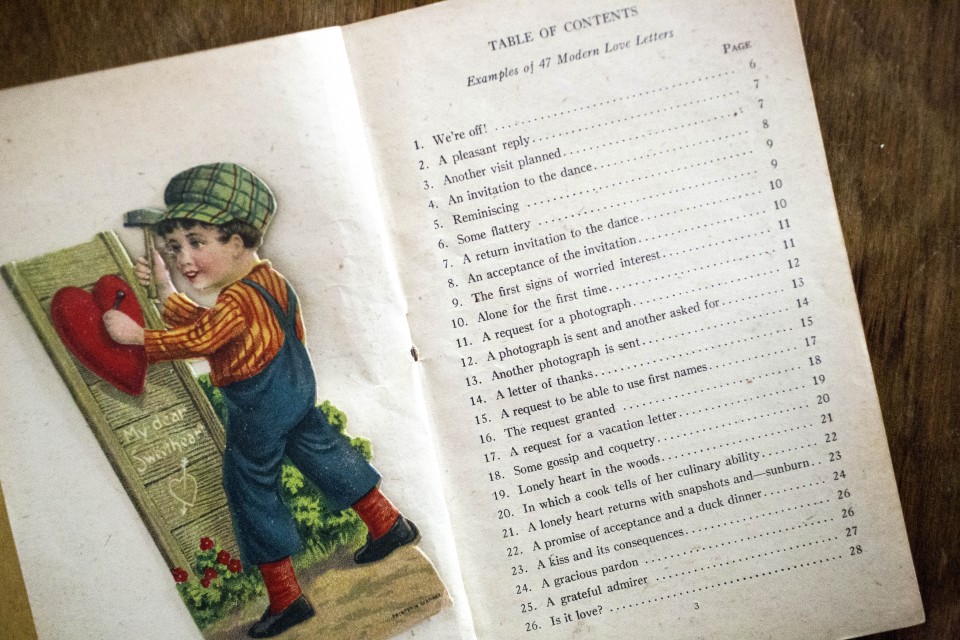 Note the letters are TYPED! and NUMBERED! (Bad form). Of particular interest is letter number 27, the "I love you!" letter.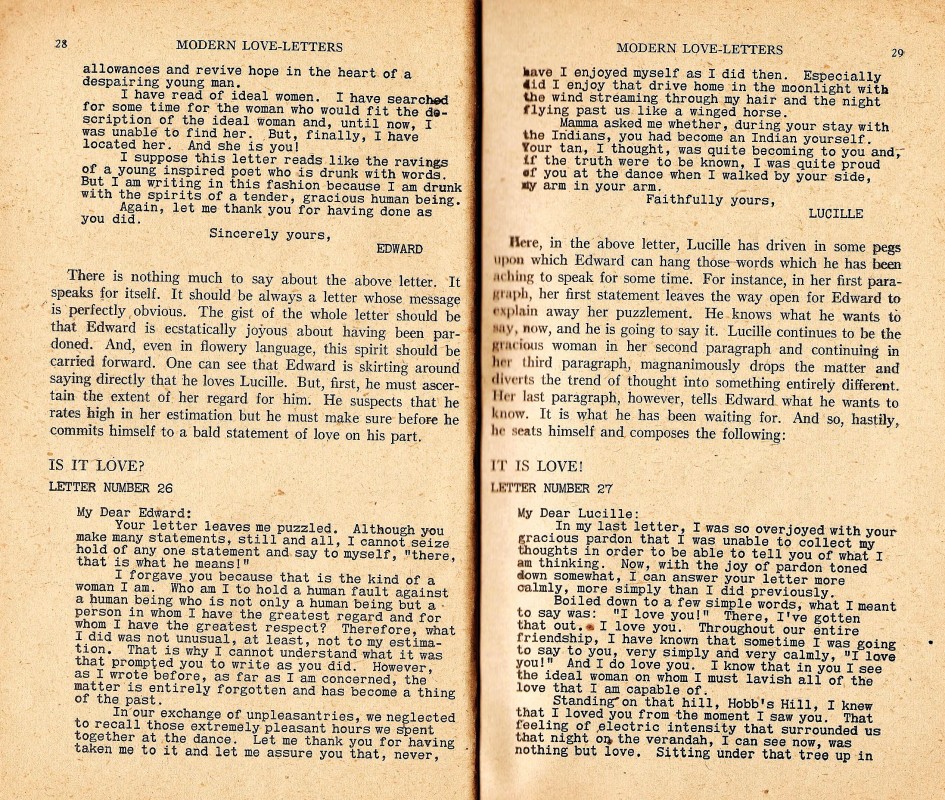 Now that you have found your person of interest, and you have conducted an appropriate courtship culminating with letter no. 45 entitled A Knight Goes Riding to his Girl, you will be needing some additional inspiration for keeping that spark a-sizzle. That's where Elizabeth Gordon comes in with her teensy yet fabulous 1912 book of poems entitled "Just You."
Well, friends, it's time to Valentine your acquaintances, friends, family and lovers now. On a postcard, or typed on a crumpled piece of pink, perfumed business stationery. Or an email. Or even a text.
Happy Valentine's Day! xoxoxoxoxoxox
P.S.
Sure as the vine grows round the stump,
You are my darling sugar-lump!