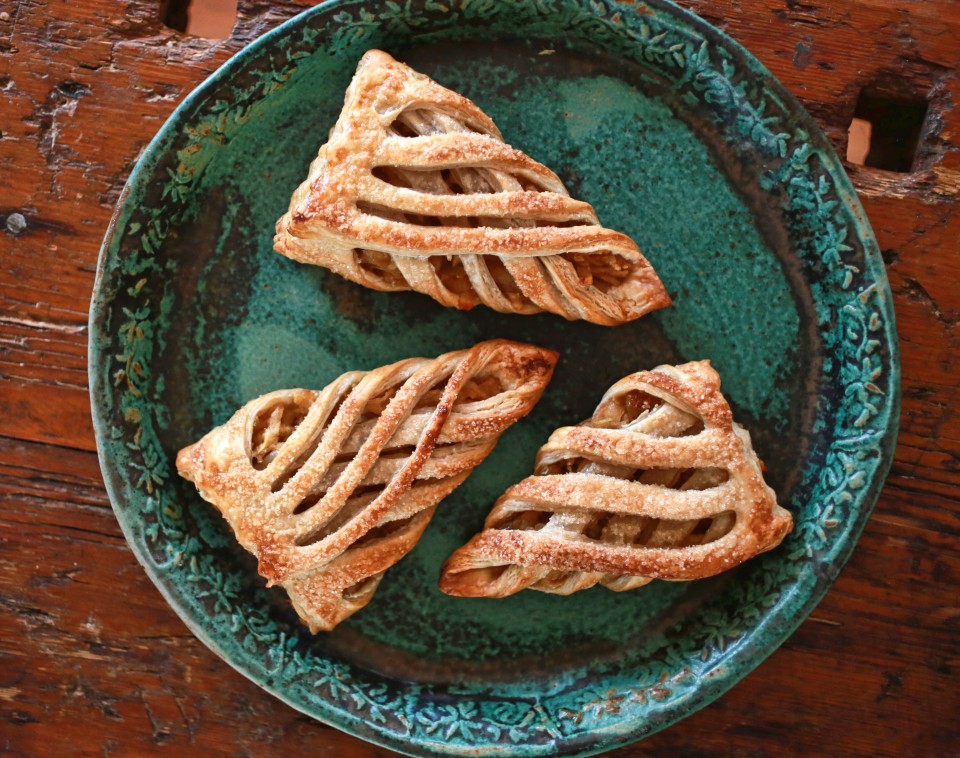 Political vitriolic nattering and scandals aside, I've been pondering Russia. Specifically what goes on in and comes out of some extraordinary or even perhaps ordinary Russian kitchens and bakeshops. Pies. Stunning pies and tartelettes.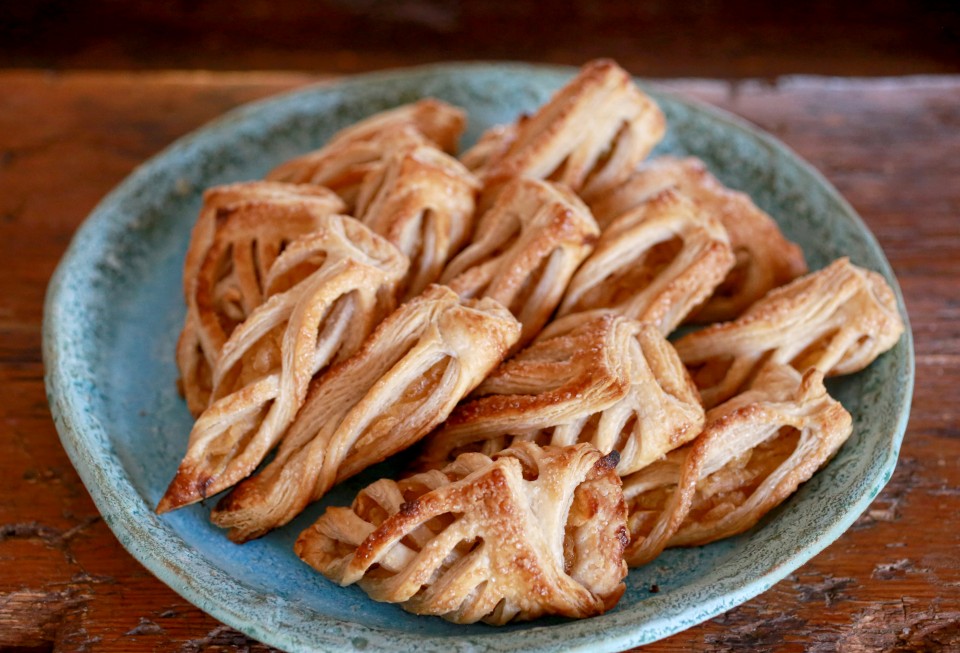 Come Sunday, I'll be teaching a week of domestic and international pie-making at the John C. Campbell folk school, and pie is my very favorite scheme for bringing friends, family and any old body to the table. And even though the relationship between "us and them" is, er, rather contentious these days, what I wouldn't give to stand at the elbow and learn pie secrets from a Russian babushka pastry queen. Or even my own great-babushka/bubbie, who was long gone by the time I was born.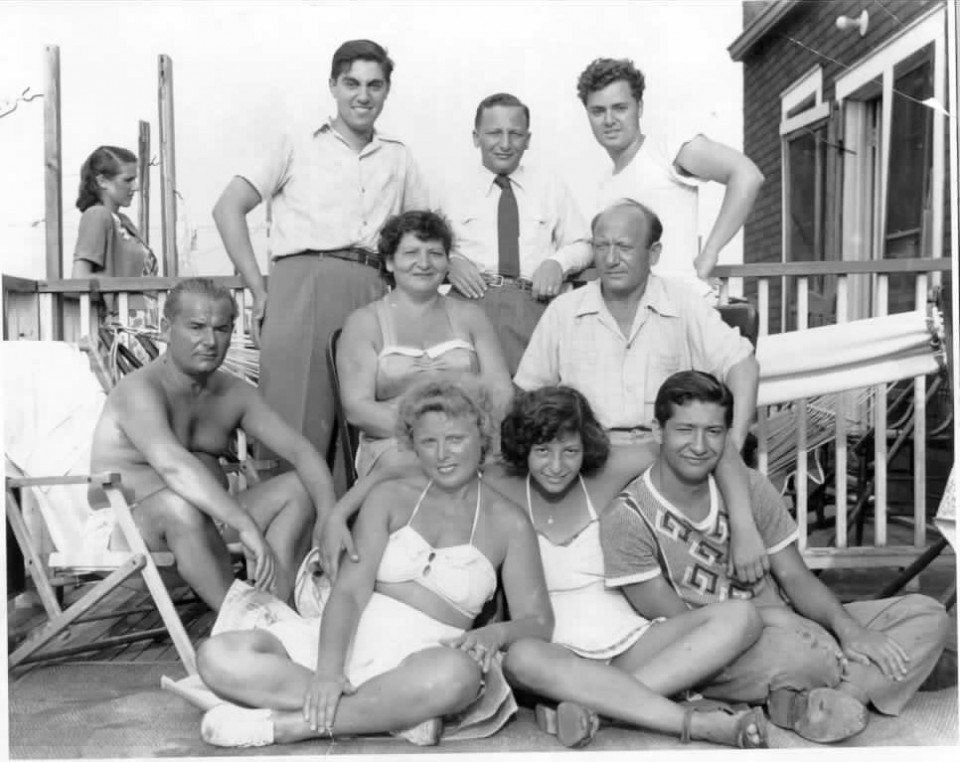 As it turns out, I am the granddaughter of a kinda, sorta, at one time, illegal Russian immigrant/refugee. As a little kid crouched on my West Virginia school's cloak room floor in 1960s Cuban missile "duck and cover" fashion, I lived in abject terror that my Russian heritage would be discovered. Not so now, of course, because people are people wherever we live, rolling out our version of pie dough for our loved ones who will soon gather with us at our table for a bit of pie and prattle.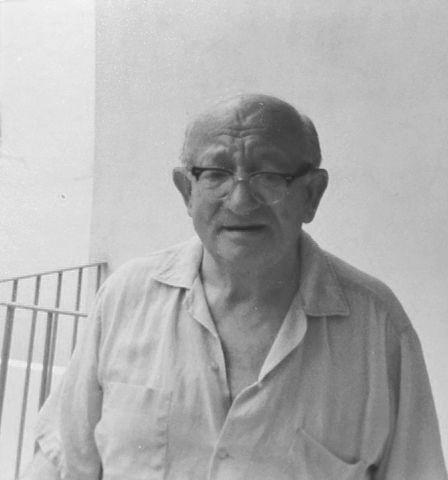 Around 1920, my then 20 year old grandfather, Itzrok Svilikovski, fled Kiev (now Ukraine), following a very messy period in Eastern Europe's history. Revolutions, pogroms, property-seizing, hunger and other hardships that I cannot begin to fathom, brought my young Jewish Grandpa to Romania. Shortly thereafter, he sought a sponsored passage to Canada where he lived for about a year with cousins in Montreal. Until one very mysterious day, he took a train to upstate New York, arriving as Isadore Swillikowsky. Which is where the story becomes a bit murky.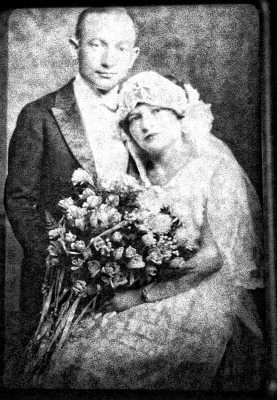 I had always heard that Isadore sneaked over the Canadian border to the US, leaving his family in Russia, some of whom would follow in his footsteps and others who would later die as victims of the Holocaust. But as it turns out, my grandfather was just probably unsponsored, perhaps due to quota laws which were enacted at that time to curb the influx of thousands of Eastern European Jews into America. Anyway, he settled in the Bronx of NYC, changed his surname to Swill and later to Swell, obtained citizenship, married my Polish grandmother, became a dry goods peddler (speaking Russian, Yiddish, Polish, Italian and English) then had three kids, including my dad. Interestingly, my dad does not know much about his father's life prior to his arrival in the U.S. It was a new beginning for him and that was that. Good thing for my sister, Laura's diligent genealogical sleuthing … together with my father and my Aunt Lila as well as other lost and found family members, our forgotten/hidden past is becoming clearer.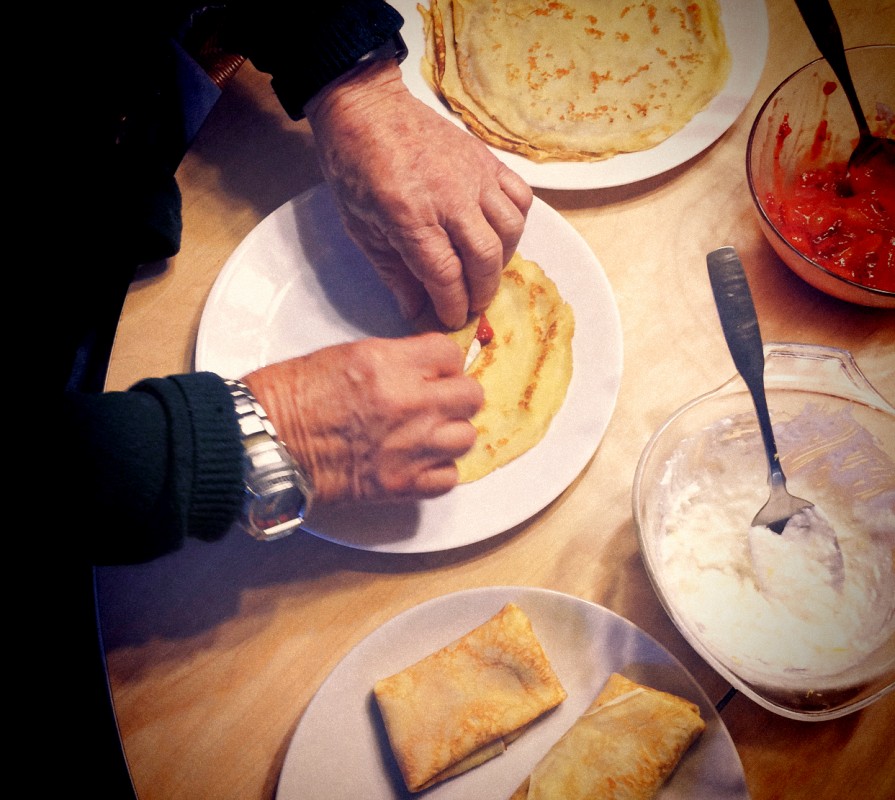 Indeed, more family stories came forth last week as my dad and I recreated a couple of his favorite childhood Thursday night vegetarian dishes … cheese blintzes to honor his Polish mother and Ukrainian Borscht as a nod to his father's homeland.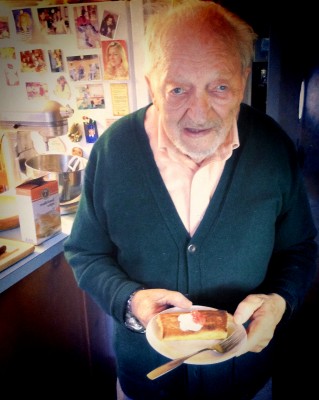 I am forever grateful for this delightfully quirky loving family with its storied heritage and also that my grandfather's harrowing journey ended with the great honor and opportunity to become an American citizen. Surely if Grandpa Isadore could do all that and speak five languages fluently, I could learn enough Russian to translate the name of these little pastries, (which were the inspiration for my applebag pielets). If any of you out there can help me out with that, jump in! And for this New Year, may your table be graced with friends, family and those in need of good conversation as well as heated debate. And maybe even a plateful of warm fishnet applebag pielets. Here's how you make them: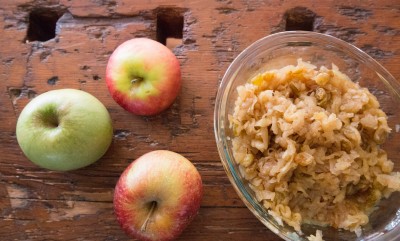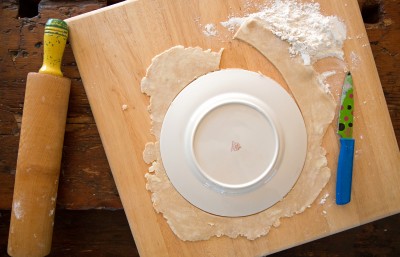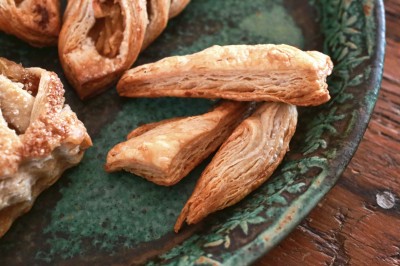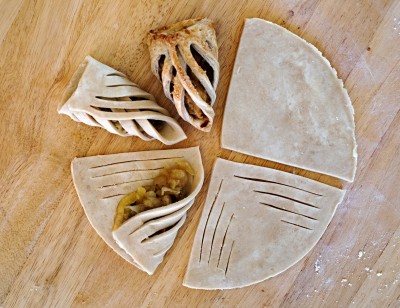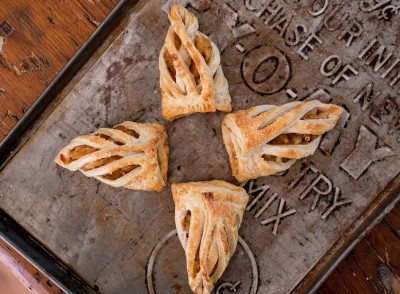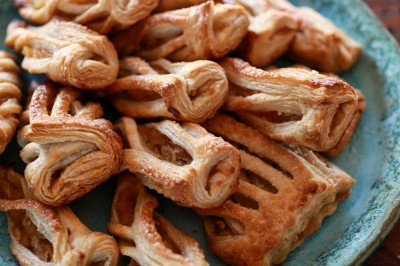 PS I'll soon write a post on how to make my super flaky butter pie crust, but in the meantime, my pie book is only $5.95, and it's also available on Amazon as both a paperback and Kindle.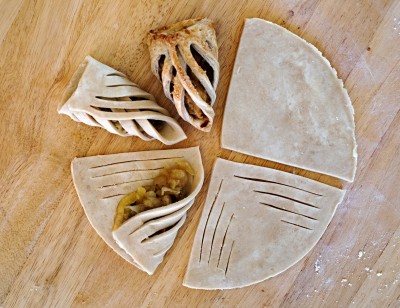 Russian Apple Fishnet Pielets
2017-01-11 16:09:15
Ingredients
One recipe for a two crust 9-inch pie, divided into 4 balls and refrigerated overnight
About 8 apples, mixture of tart and sweet, peeled and grated
1/2 cup golden raisins soaked in Calvados apple brandy, rum, or bourbon (optional but excellent)
1/4 cup white or brown sugar, to taste. I sweeten my apple pies with a drizzle of cider syrup (cider reduced 4:1, simmered until syrupy in texture)
Pinch of cinnamon and nutmeg
Grating of lemon zest (about a teaspoon)
Pinch of salt
Instructions
Peel, core and grate apples.
Combine with remaining ingredients and let sit about 30 minutes or so until some of the juices are released. Cook apples just until softened and juices are syrupy, but apples gratings still hold their shape. Refrigerate from 30 minutes to overnight
Meanwhile, roll out your flaky butter crust. That you made last night and is now in the fridge. Use a dessert plate as a template for cutting out four 7-8 inch circles and divide each into quarters. See photo for assembling the pielet. Brush tops with cream or milk and sprinkle with sugar. Place on parchment and bake in a 375 oven about 15 minutes until nice and brown.
Log Cabin Cooking https://logcabincooking.com/