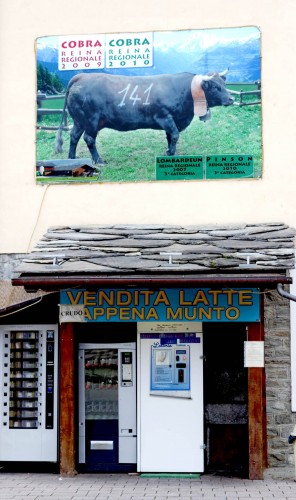 If you Asheville folks have a hankering to learn to make artisan farmhouse cheeses from local cow (or goat) milk, do we have a fun evening in store for you! My daughter Annie Erbsen De Bacco will be teaching a class on Wed., July 16th, and she knows a thing or two about the subject. After all, she has spent the last 5 years living with her husband, Gianluca, next door to the roadside "cow vending machine" (photo above) in the alpine village of Aosta, Italy.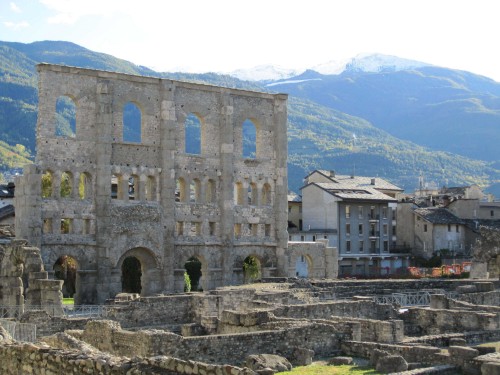 The Latteria sits on the side of a narrow road on the edge of a cow pasture. Drive or walk up, insert a Euro into the machine, and out comes a quart of fresh, raw cow's milk.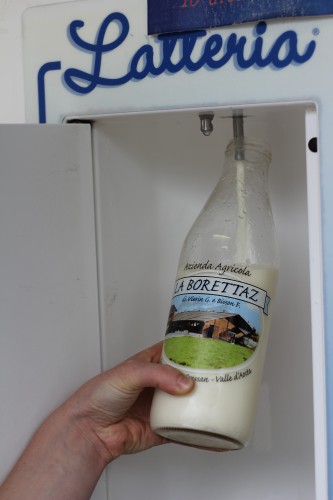 Not only can you get fresh milk from cows that are mooing a mere few feet away, you can also choose from fresh fontina, yogurt, or butter from the cow-automat just to the left of the milk dispenser. Made, of course, in the cheese kitchen within a stone's throw of the barn. And that's not all … see that cow at the top of the page? Well that's sweet Cobra-the-cow who is pretty much, the most famous cow in the valley d'Aoste for being the cow battle champion several years in a row. Cobra lives in the cow vending machine barn and you get to drink her milk for mere pennies.
Annie learned to make all sorts of fresh and aged cheeses from Roberta …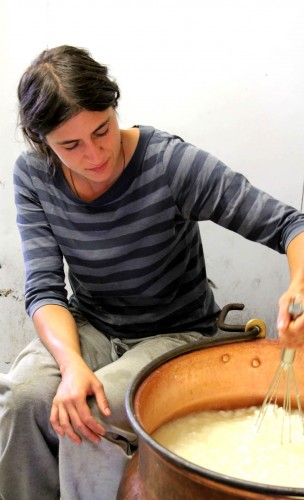 who lives at the top of an alp with her family …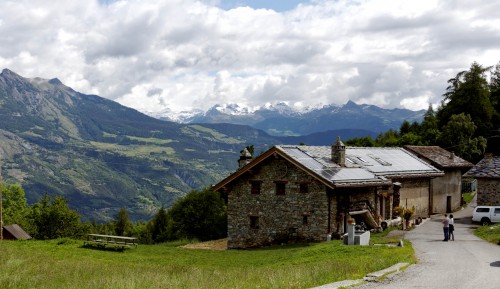 and makes the most amazing cheeses from her cows and goats ever …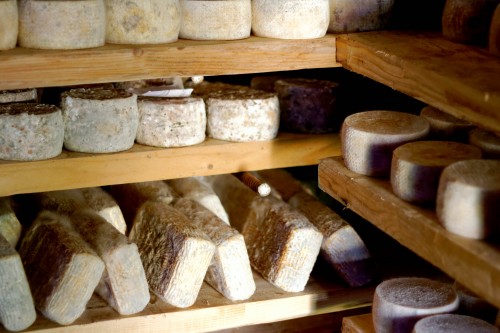 And here Annie learns from a cheesmaker from Branzi, only a 30 minute blood-curdling mountain road drive from another well-known cheese town of Taleggio.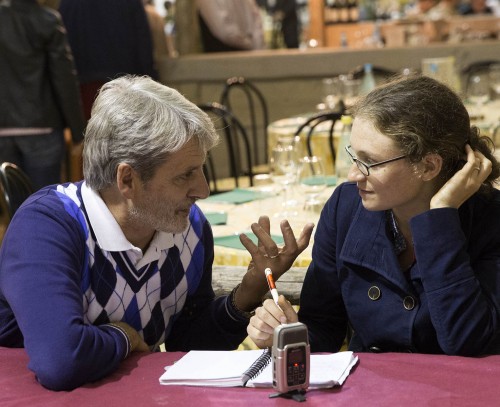 You will not get to eat the fabulous, creamy, famous Branzi cheese of this cheesemaker.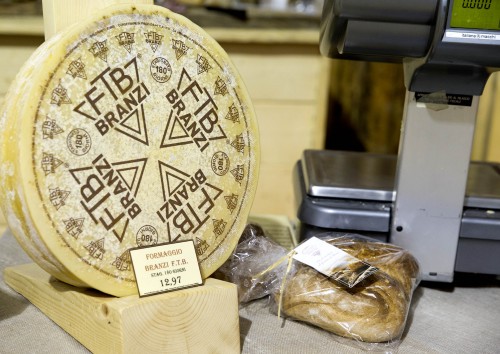 Or any of these other versions of cheeses you might have heard of ….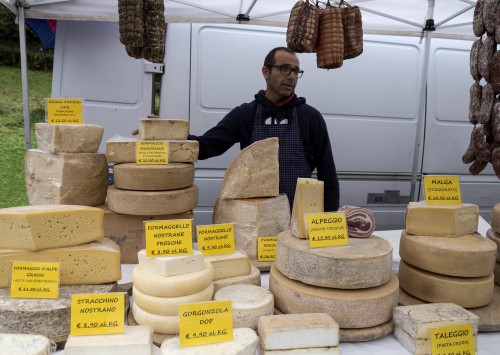 Unless you travel to the upper Val Brembana in the Bergamo region of northern Italy where Branzi and its neighboring cheeses are born. There is precious little of them and they are consumed where they grow.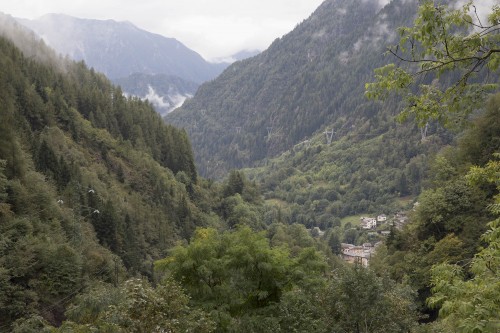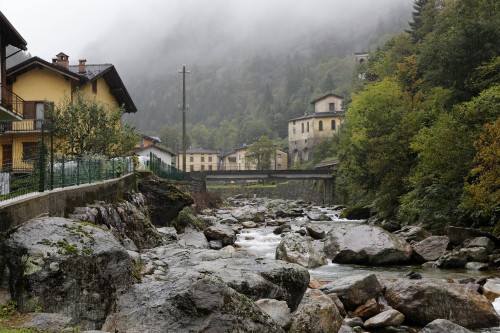 Which brings us to what grows in the mountain region around Asheville, and that is plenty of good milk, both cow and goat. And, in fact, Western North Carolina has abundant small batch artisan cheesemakers and its very own cheese trail now.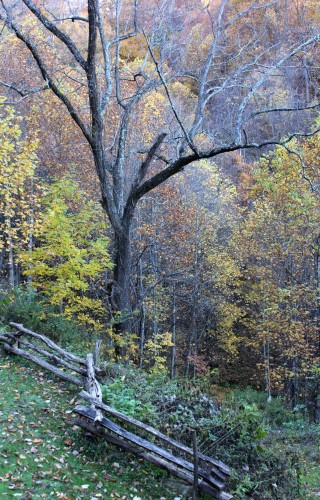 Annie will source local, low-temperature pasteurized cow's milk (and maybe goat as well) for her class, and participants will learn to make fresh mozzarella, ricotta, and fromage blanc cheeses. She'll also discuss how to work with raw milk in case you have access. To register, go to the classes page and we'll see you next week!
PS: Do not procrastinate signing up; the last class Annie taught filled up in 2 hours!