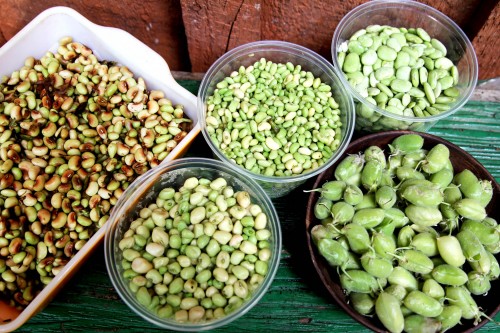 Here's why you should slow down and take the back roads. You might run into a Georgia roadside stand with zipper peas, crowder peas, lady peas, and pink-eyed peas. Honey sweet peaches, silver queen corn, and greasy beans. As if that's not enough, along comes the roadside Spring Creek dairy with fresh churned buttermilk, butter, cheese and ice cream. It's summer in the south.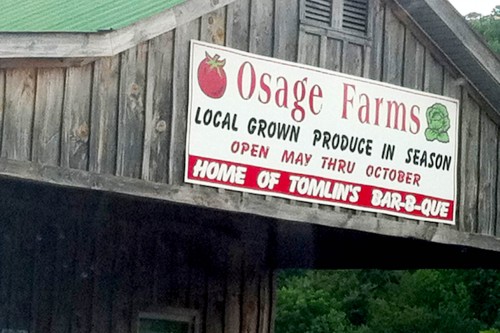 There's a whole other world just down the mountain from this summer's rainy chilly Asheville. It's 23 minutes longer to take 441 instead of I-85 to Atlanta to visit our daughter, Rita. So says Google maps, but they're wrong. It's a good two hours and possibly two days/weeks/months longer because there's so many fun things to do along the way. Roadside vegetable and dairy stands, scores of antique stores, "Goats on the Roof" (not kidding), picnicking, and the drop-dead-gorgeous Smoky mountains.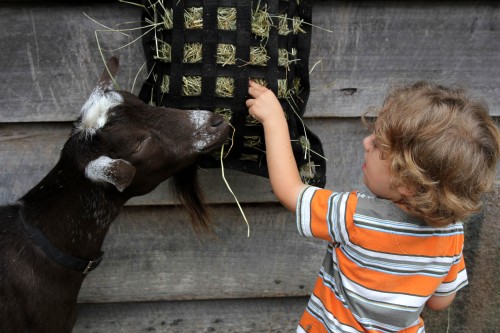 This is not a goat on the roof, but it is a goat. On the right is my nephew, the coolest little kid ever. Anyway, Rita and I ended our sweet visit on Monday by going to the DeKalb international farmer's market in Atlanta. Holy moly, if you ever get a chance, go there. Food and people from everywhere on earth it seems. I spotted fresh chickpeas and pretty much grabbed all that were left, being as I've never had them before. It was the beginning of legume greed. Now I have legume tummy, which I will spare you the details of, but it's worth it. So here's my official advice, if you see a shelled peas sign like this at a roadside stand … seize the zipper. I bought 5 pints that were already shelled ($4 is a good deal), but shelling is fun if you get a chance.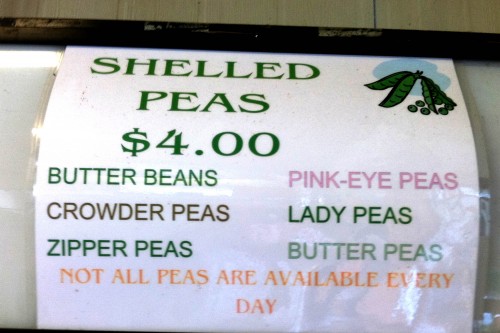 In case you're not familiar with southern "peas", they're really not peas like the green ones that come to mind, but they are legumes. And according to Clemson University, there are four types of peas: Field, Crowder, Cream, and Black-eyed. Zipper, butter peas and lady peas are cream peas; they have a light colored broth. Crowder peas are dark brown and create a dark, ruddy broth. Pink-eyed peas are a black-eye pea with a dark-ish broth. And butter beans are not peas, they are beans. Not limas, no no no, they are butter beans, not to be confused with butter peas. They are so good when fresh, simmered with silver queen corn, they will make you weep buxom salty southern tears.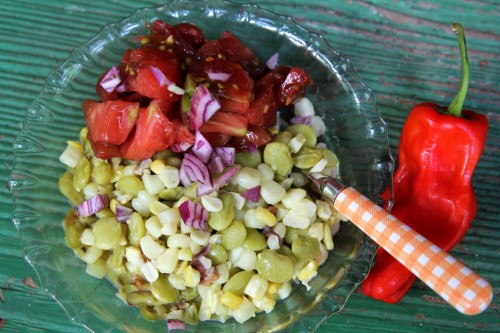 Cook them until tender in a little water, about 30 minutes and add a dash of cream and salt or stir in some corn and garnish with a Cherokee purple tomato and some red onion, maybe a pinch of hot red pepper (and, if you dare, a little "seasoning meat" aka smoky bacon, streaky meat, ham, etc.). Just eat that for lunch while sitting on a stump in the yard, nothing else, just that. Now, even though I live up the mountain from where southern peas grow, I learned to cook from Grandmother Maudie, who was from Mississippi and she cooked West Virginia beans as though she lived in the deep south. With a little bit of bacon. And bacon doesn't get any better than Mr. Benton's from just outside of Knoxville, TN. Check out this wonderful video.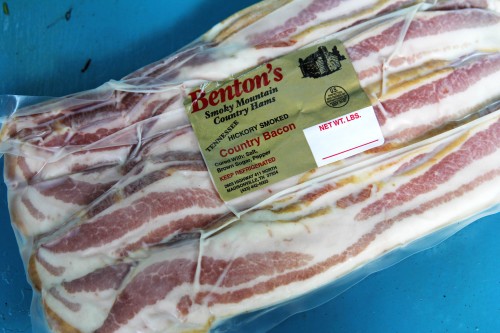 Cook up a couple pieces of good bacon and cover your fresh peas with water and cook until tender, about 30 minutes or so. Eat these peas in a bowl and do not waste one drop of pot likker! Or you can drop in a few cornmeal dumplings, which is what we will do in the pea and pickle class I will be teaching next week. I like to keep it simple, but every southern family has their own way of serving the different varieties of southern shelled peas and I'm not messing with anybody's traditions!
And if you live anywhere near where fresh chickpeas grow (on the west coast mostly, I believe, though they're trying to get them growing in Virginia's former tobacco fields), seize those legumes. There are a million things you could do with them, but since we're celebrating the south, why not just pan-fry the dern things. In a little butter, salt and pepper about 5 minutes or so. In a skillet.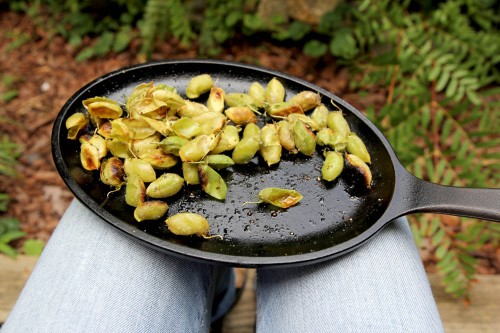 Eat these on the back steps like this. Bless your heart.