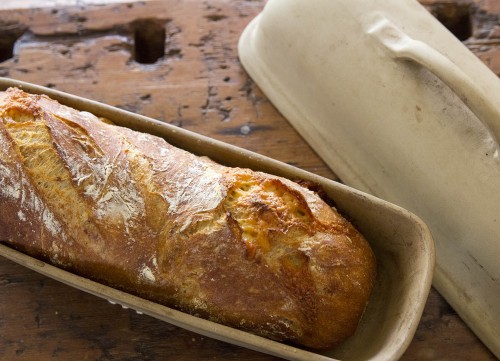 I'm embarrassed about how easy it was to make this primitive-looking rustic cheddar/black pepper bread. I'm even more embarrassed about the method in which I'm going to share the not-recipe for it. My excuse is that I'm writing a book and I'm trying to learn to use InDesign in which to do it, so there's a lot of cussing and freaking out/whining up here in my attic-office. But we needed bread for lunch.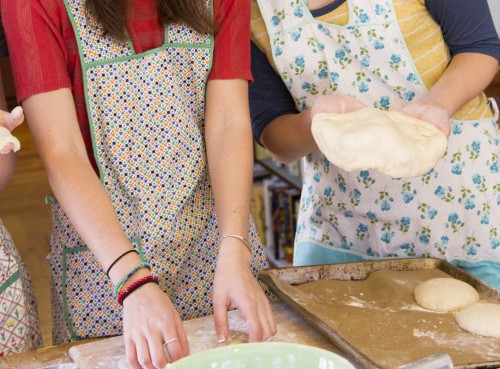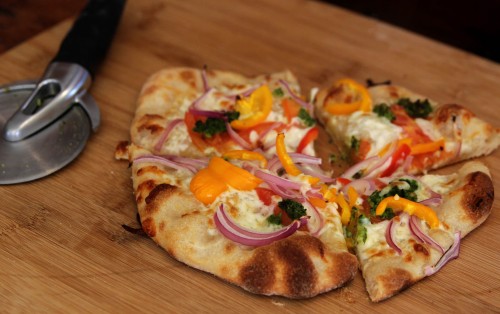 On Sunday, I taught a fun group of high school seniors to make pizza and I put my demo dough in a bowl and refrigerated it (three days) until this morning at 8am. It was super bubbly and perky. And because I had to be in my office in 5 minutes so that I could begin my day of cursing and whining, I threw the dough on the wood counter, stretched it out, chunked about 6 oz. of Vermont cheddar and tossed that on top along with some coarse ground pepper. Then I folded the edges up and just rolled the wet (we'll call it well-hydrated) dough and let it rise an hour. During which time I stuck this ceramic pot in a 450 degree oven. One hour later, the dough got dumped into the HOT pot and baked with the lid on for 20 minutes and then lid off at 425 for about 25 more minutes. And that's it. 8am it's dough in the fridge and 9:40 it's bread.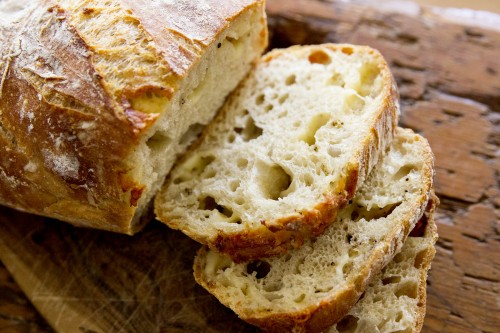 And now, I'm avoiding InDesign altogether and instead am addicted to playing with new fonts …
(Of course, you can't see these funky fonts unless you have download them, and I suggest you do … cabin sketch, grutch shaded, doodle pen). Anyway, at least I'm sitting at my desk, so here's my lazy way of sharing the bread recipe from my Aunt Barb's Bread Book …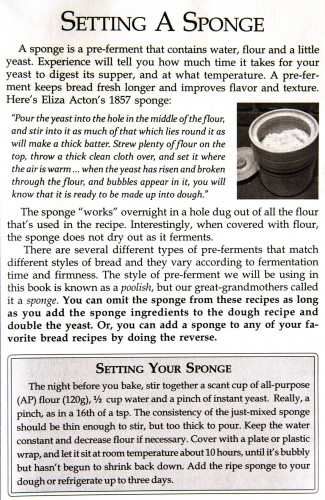 Anytime I make any sort of bread, it always includes a sponge, or preferment which greatly improves your bread. In case you can't read that, the sponge is 1/2 cup water, a scant cup of flour and a teensy pinch of yeast. Let it sit 8-10 hours until it gets bubbly.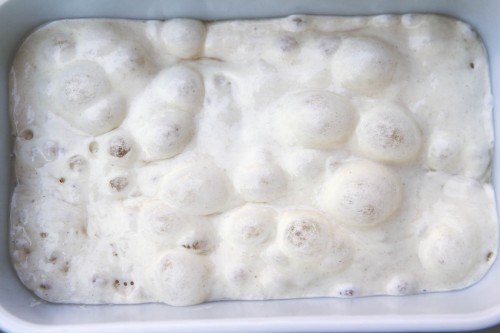 See this sponge? It's almost past it's prime. The bubbles are huge and you can see little lines beginning to form on top which means the yeast have scarfed up the available food and the party's winding down because I was playing with new fonts. Way over in the bottom left corner is how a ready-to-go sponge should look.
Click on the recipe and when it opens in a new window, click once more and it will be big enough to read (this font, that you probably also can't see unless you download it, is "sketchbook")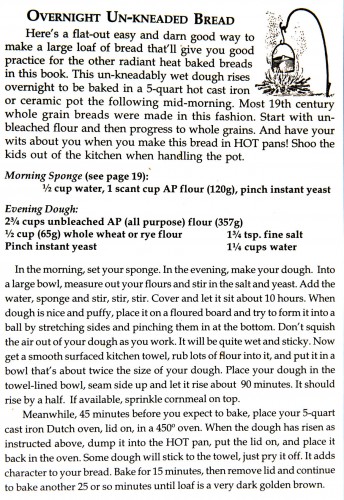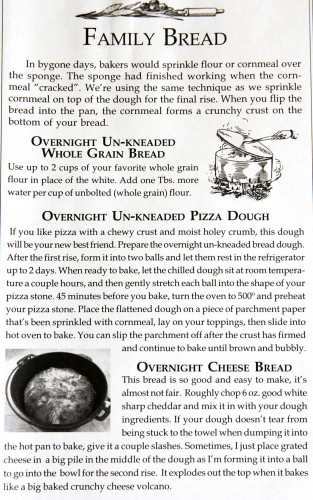 Back to work!
PS I baked the bread in a Sassafras stone bread pan which is not available on their site right now, but you might do a search on Amazon, ETSY, and the like to see if you can locate a used one. The Sassafras stone cloche works great as well, I found one at a yeard sale years ago. Also, King Arthur has stone baking pans.
PSssss Font Squirrel is a good place to start to look at fun fonts