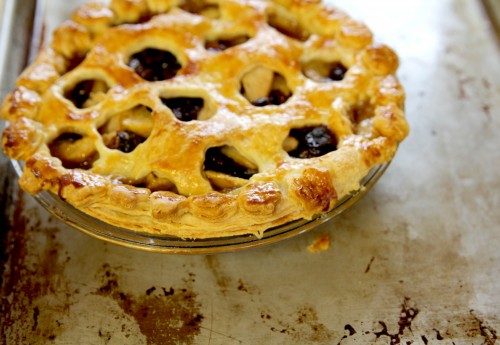 Sometimes the stars all line up and the electromagnetic vortex of life just falls into place … for example, last week at the JC Campbell Folk school where I had the great honor to teach A WHOLE ENTIRE WEEK of pie-making to a lovely group of ladies from all over the US. (Cooking classes are usually mixed-gender, this was my first ladies class.) In case you are not familiar with the JCC Folk school in Brasstown, it was established in 1925 as a place where "folk" could come together as a community in a non-competitive environment to learn a trade/craft/skill in the gorgeous western NC mountains.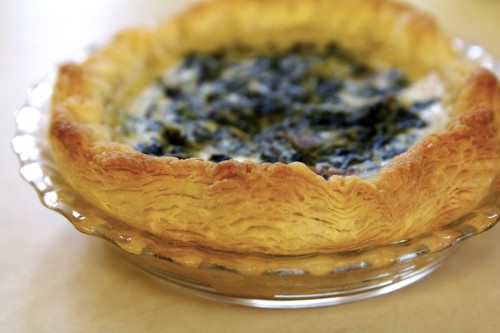 And while it might seem like the task at hand for us last week was to learn the craft of the flaky pie crust (oh do get a load of the flakes these ladies produced!), that's not the actual point. See, pie's about bringing folks to the table. It begs to be shared, adored, savored, and enjoyed along with the conversation that takes up where the last flake of buttery crust leaves off. Now, that's the good stuff .. the blabbing among friends and loved ones. Sort of like what the Folk School is all about.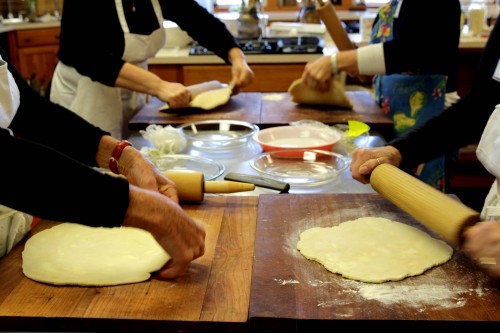 Just look at the deft handling of these pie crusts. These were Pillsbury pie crust ladies, for real, before last week.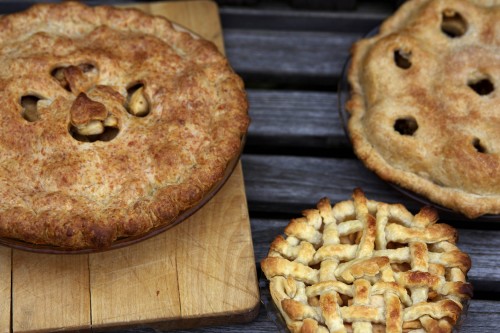 The first day we worked on our pie crusts, and made apple pies. The one on the left had a Vermont cheddar crust. YUM!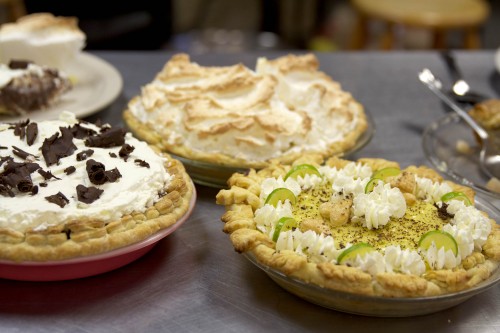 Tuesday was cream pie day. Chocolate cream, lemon meringue, key lime with a chocolate ganache layer and key lime curd topping.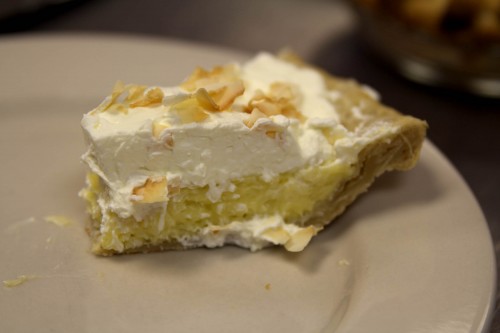 And Aunt Martha's coconut cream pie. Aunt Martha is 102 and lives in Gatlinburg, TN. She still makes three pies a week and this pie was the first to disappear when we invited the beginning bluegrass banjo class to share the pies with us. The recipe is in my pie book, and it's thickened with flour. Oh help me it's that good. I'll share it with you next time I make it. The musicians played for their pie.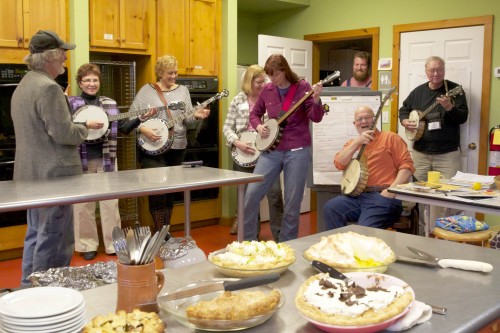 Then we made other fruit pies like this plum and brandy-soaked dried sour cherries. (Plums aren't in season, but we had to practice, so the dried fruit bumps up the flavor of unseasonable insipid fruits.)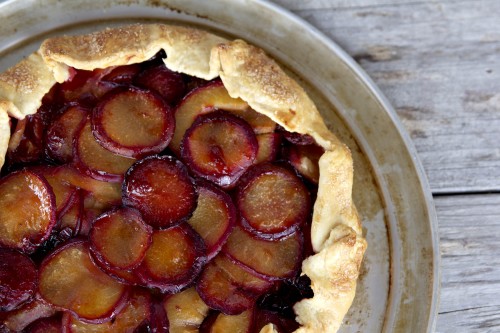 And here's a frozen rhubarb from my fall garden and also dried cherries pie.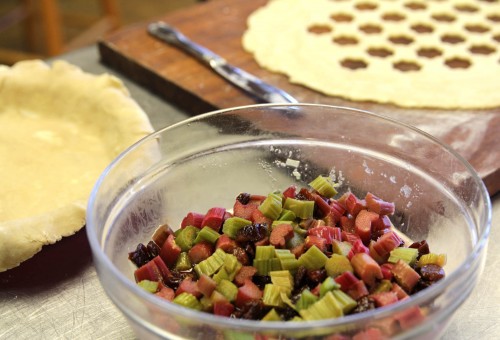 Get a load of those flakes. I'm telling you, these ladies nailed the flaky crust.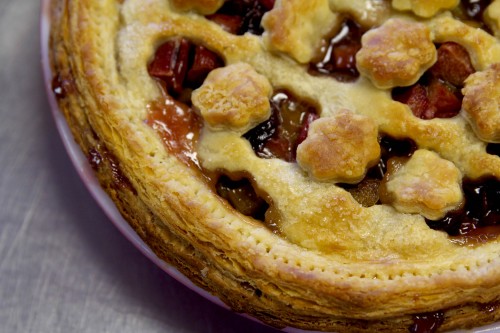 For Valentine's day, we made pie pops. The dark ones are made from sensational Crema pastry flour from NC grown wheat, milled by my friends at Carolina Ground in Asheville.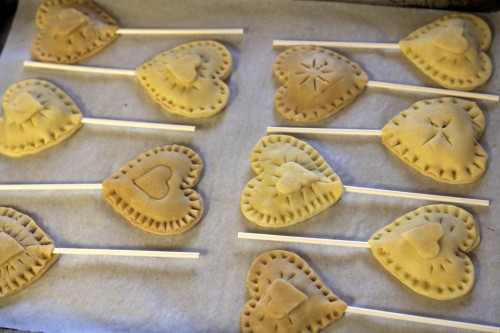 Pop tarts too.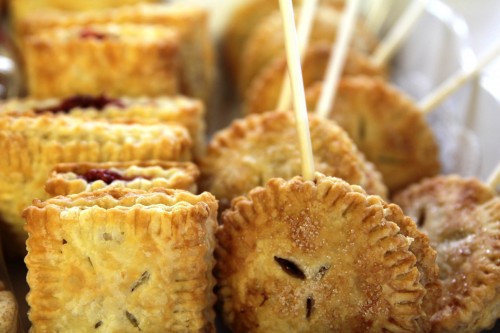 The pop tarts were made from rhubarb butter (thickened rhubarb and honey) and raspberry. NO icing. No, no, no.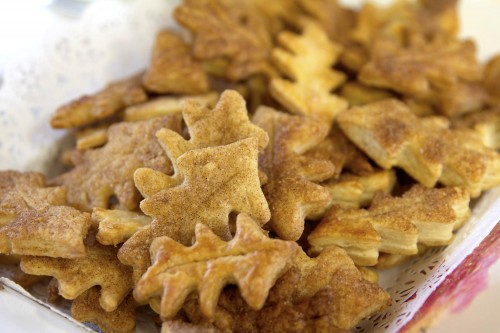 My friend,Brookes, won the grand prize for her apple raspberry pie like this one at one of our annual pie contests. You can see her pie on this page here for her bakery. She can do a beautiful rope crust. Sadly, I cannot.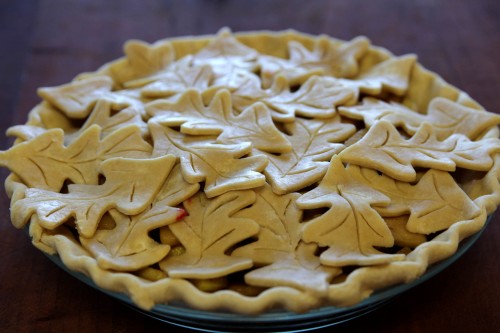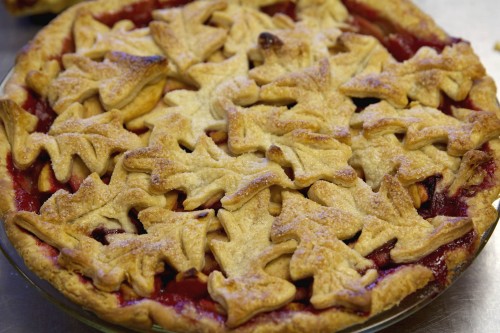 When you make 8 billion pies, you need to have lots of people to share them with, so we had folks over every day. And we hosted a Valentine's day pie supper.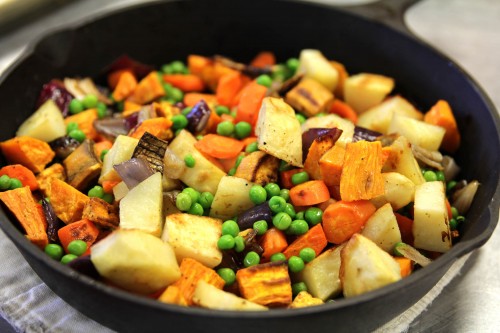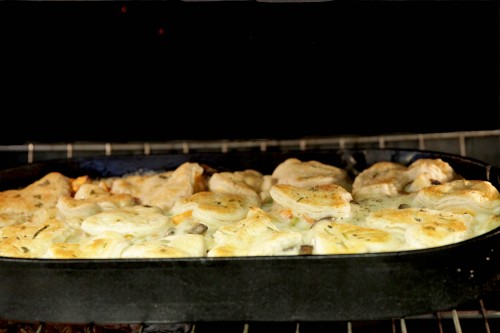 Rustic roasted winter veggie and chicken pot pie.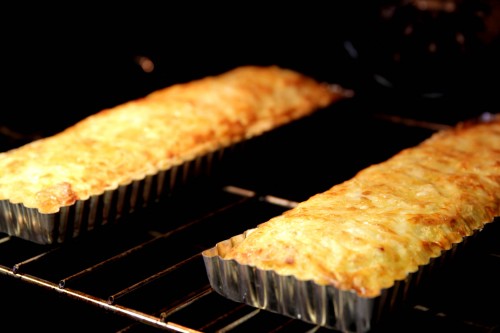 Caramelized onion and swiss-ish cheese tarts.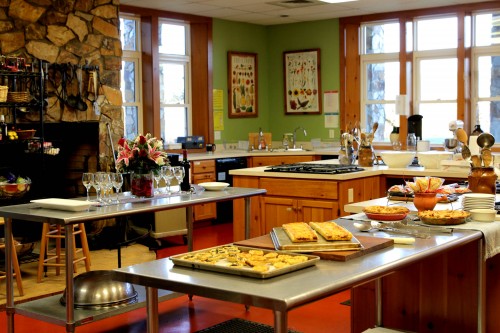 In the super wonderful kitchen. Complete with indoor and outdoor wood-fired bread ovens, humongous rock hearth with hand-forged tools by Folk School blacksmiths, 5 separate cooking stations, and every single thing you would ever need for making anything.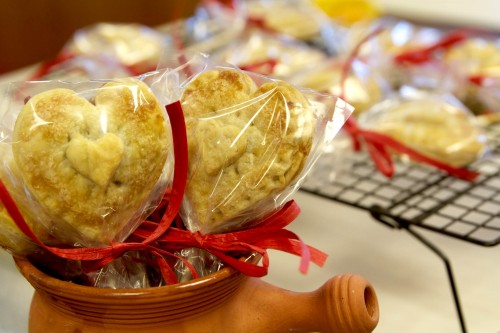 Those pie pops again. They make sweet Valentines gifts for guests.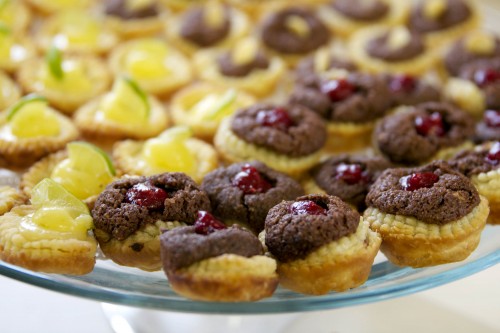 On the last day, there's a student showcase where all the students display their finished crafts. We feed people because that's what pie ladies do. Here are some little key lime curd and chocolate rhubarb butter frangipane tartlettes.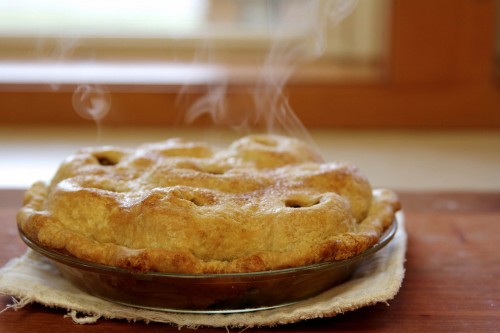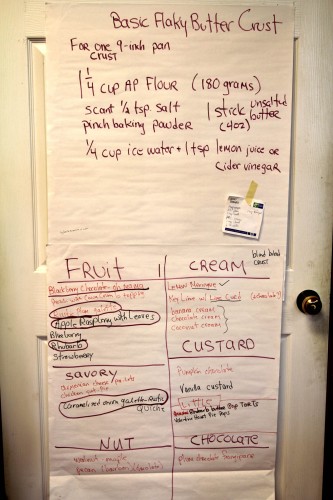 I miss my new pie lady friends, I miss the Folk School and I do NOT miss eating pie this week. Much to Wayne's disappointment!