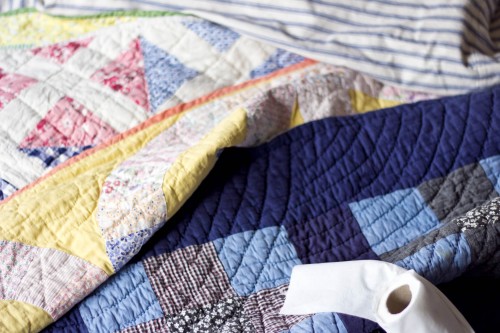 Done. The flu, the chicken soup, the 500 rolls of tissue, all of it. New year, new toothbrush, clean sheets, kale and daily walks up the mountain behind our house.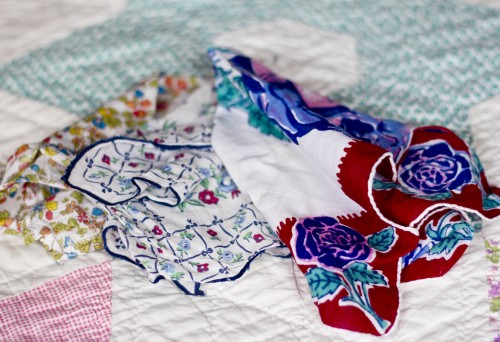 Just in case Mr. Flu comes banging at your door, I have some advice. These cute vintage hankies don't cut it.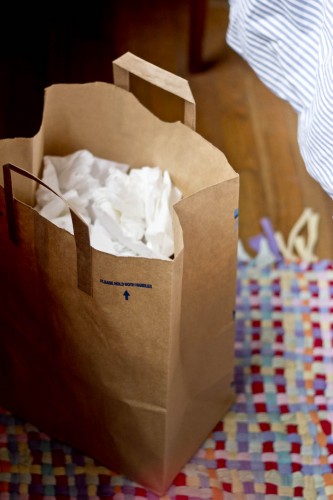 I know this is gross. But everybody else is going to talk about soup recipes and this is more important. As you can see, I have become somewhat of a kleenex/hankie/paper towel/toilet paper expert. There are two things I recommend. No, make that three.
1. Save your old worn out flannel sheets for the next time you get a cold or flu. I only saved an old pillowcase, but I'm wiser, now. Evidently, I only get the flu once every twenty-seven years, but I'm really going to be ready next time. Cut the sheet up into squares, and if it's too icky for you to wash the little darlings when used, just toss.
2. Charmin toilet paper. I found this out late in the game. It's heaven on your tender schnoz. We usually use recycled scratchy toilet paper which is good for your septic system but not on your nose.
3. Boo Boo Goo. My friend, Alice, makes this organic healing salve for chapped anything, and you can get it at our organic markets around Asheville.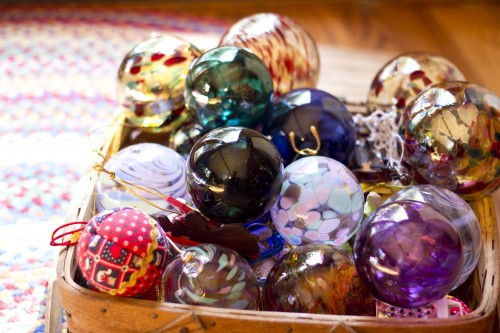 It's been a great holiday otherwise, visiting with my twins and family and friends and feasting and imbibing and partying, but today the Christmas tree balls go back in the closet. (We've been sick so running late on this.)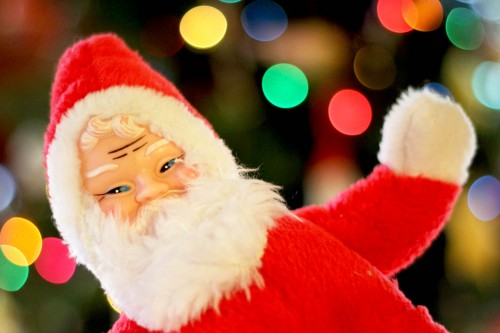 And, Santa: Go back where you came from. I'm over it.