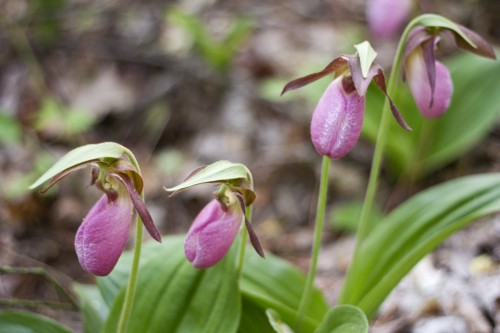 There's a National Park in our back yard. For real. A short 20 minute hike through the woods and up a mountain will land you on the Blue Ridge Parkway. But wander just beyond our campfire ring, into the woods come May, and you'll find yourself in the midst of hundreds upon hundreds of spectacular Pink Lady's Slipper orchids. They're native to these Appalachian mountains, and cannot be moved and they just grow where they grow. You'd better celebrate them when you are given the gift of their company and so that's what my girlfriends and I did on a recent chilly spring afternoon.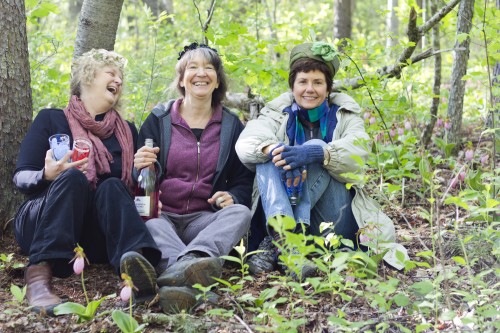 Armed with pink prosecco and our grandmother's vintage hats, we toasted (and toasted) the arrival of our pink pocketed posies.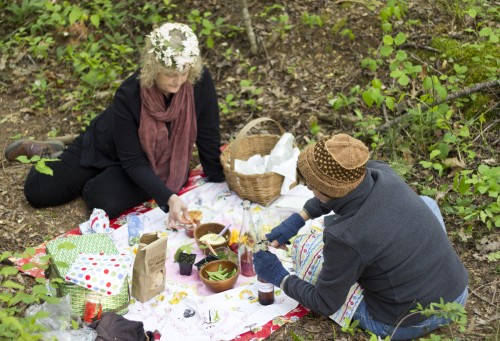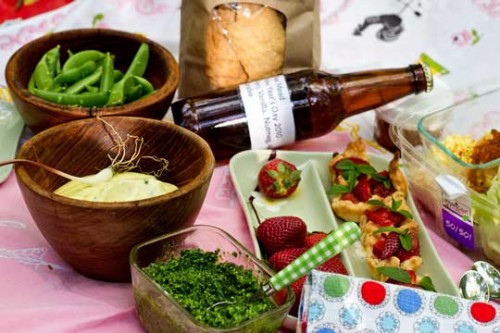 Jean's ramp aioli-dipped sugar snap peas, Jeanie's stinging nettle pesto (recipe in last post), my backyard chicken deviled eggs, strawberry and lemon curd tarts and Jeanie's pear, nutmeg and vanilla mead. Supper plucked from the yard and foraged from the spring forest.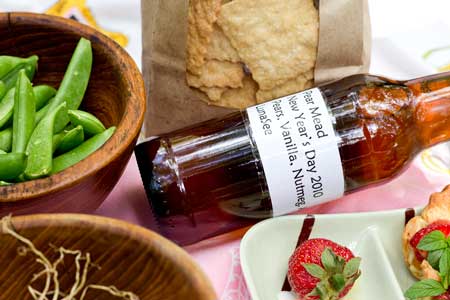 A bubbly, beautiful, boozy evening spent with great friends in a magic pink orchid forest.
I'm thinking weekly forest/yard picnics are in order for the summer….
PS Stay tuned for summer mead-making!!!