It's picnic time. Even though it's 9º outside give or take. Which makes it really hard to write a book about picnic time, which I am doing because it's not only picnic time, it's also coming up on deadline time. All last spring, summer and fall my friends and family and I picnicked our little hearts out in forest, park, roadside, porch, cabin-side, microbrewery, campfire and mushroom log. I have enough picnic fodder for a 950 page book which I must cram into 72 teensie pages because that's how big this book gets to be. So here I sit …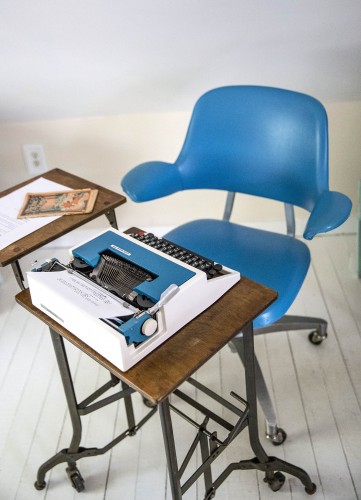 Up in the attic, thinking about roasting black raspberry marshmallows over a perky campfire. Not being good at sitting, I figured if I just had the right chair, I'd be happy to sit and write and layout. Got that 1960s chair. Then if I only could find a matching vintage typewriter (and learn to repair and maintain said vintage typewriter), well, THEN I would be able to sit and write.
Done …..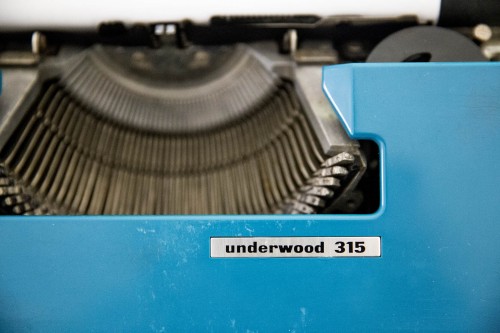 Now, wouldn't it be handy to have just the right handwriting font in addition to the vintage typewriter type for the little book, and don't you know you can make a font out of your very own handwriting. Which is well beyond fun.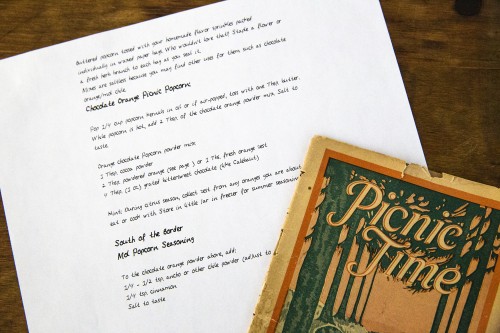 But what I want to know now is how is it that you other writers get down to business? Maybe if I just did the writing instead of every bit of the layout, art and writing but the cover, it would be less distracting …. but still. Do you get up early, walk five miles, do yoga, milk the cow, eat your homemade granola and then have 3 chapters written by 9am? How long do you sit at a stretch? Do you drink endless cups of dried orange chai tea or do you sit with a thermos of coffee by your side? How often do you check your email and the likes? It's always fascinating to hear about how the deed gets done by people who appear to be so darned focused.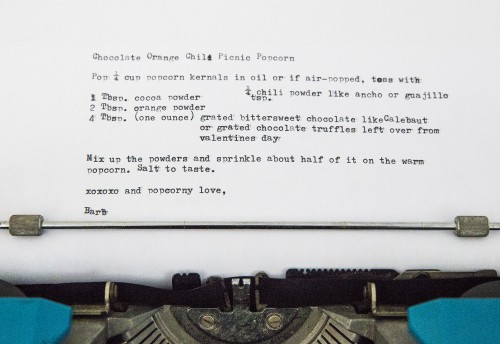 Speaking of straying off task, how about a fun Valentine's day chocolate bar leftover recipe distraction? This winter, dehydrated oranges have been visiting pretty much everything we eat and drink.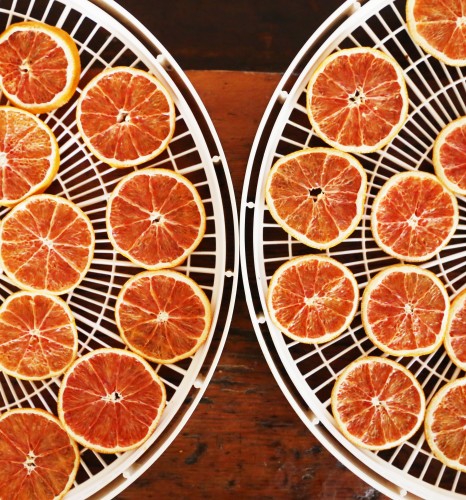 They're in jars …. to be plunked into tea and water and wine …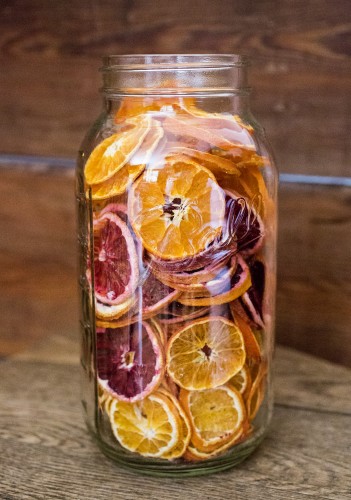 They're in powders … that find their way into chili and now chocolate orange chili popcorn which would be just dandy for an anytime picnic.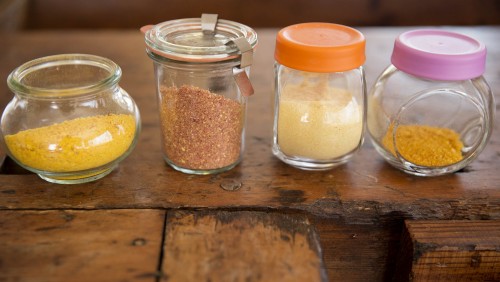 Here they are standing in for crackers on a cheese plate with a little homemade fromage blanc that's been laced with orange booze soaked cranberries and dried orange shards.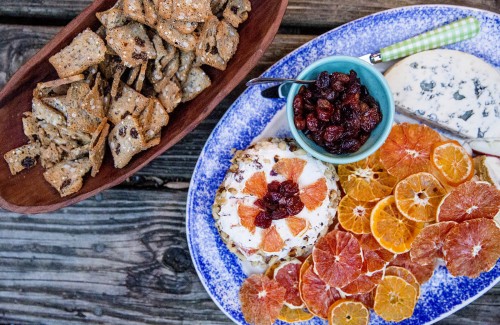 And don't they look so pretty in a jar with their mulling spice buddies? Dried fresh ginger slices, Ceylon cinnamon sticks, allspice, cloves, peppercorn and maybe a star anise. To be joined with cider, red wine or tea.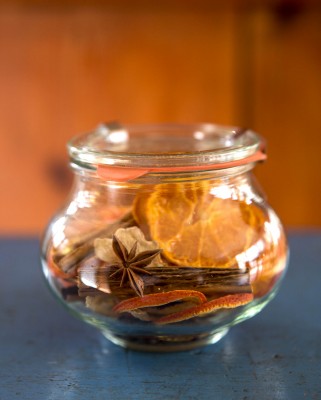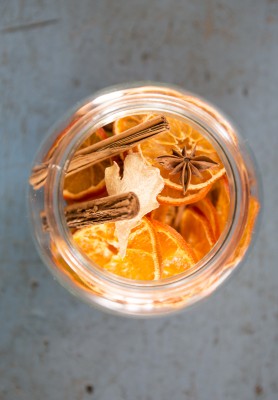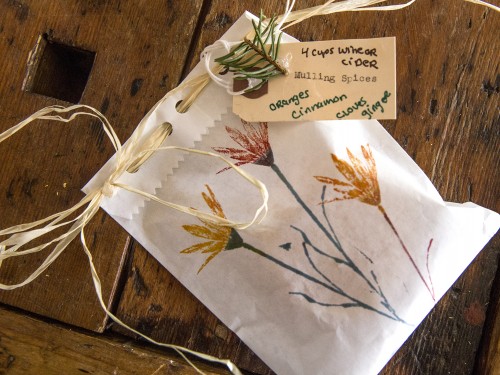 We'll get to the popcorn in a minute, but let's chat about which oranges to dry first. You do need to choose thin-skinned varieties and organic is best, but hard to find. Here in the WNC mountains, we don't have as many varieties to choose from as you would, say, in California or the southern citrus states. So far the clear dried orange winner is Clementine followed by Mandarin, then blood orange, and then Cara Cara. All these varieties will do well as "crackers" without being bitter, and as powders which you can combine with spice blends. As far as mulling spices and tea, any variety will do. Slice them thinly, place them on dehydrator trays and dry at 120º until crispy, about 8 hours or so. (You can also try your oven, turning it on and off to maintain the temp.) Now you can store the dried orange slices in a jar for all your orangey purposes.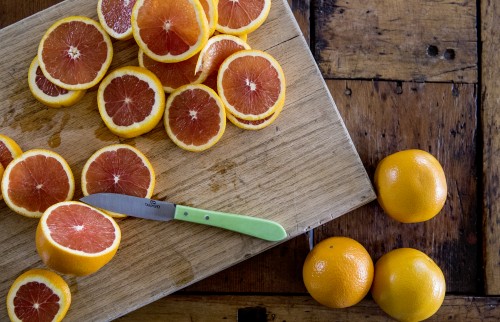 And then, if you want orange powder, you'll give it a whirl in your blender and it will look kind of coarse because the oranges still contain oils and a bit of moisture. Which is fine … or you can dry further and then process again. I don't recommend making super fine powder … there's something not right about it. What the heck, just go ahead and experiment and get back to me.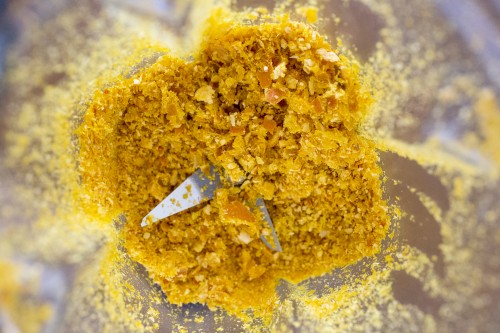 And now my new favorite thing to eat while I do or don't get down to writing business …. Chocolate orange popcorn and Mole Popcorn blends. The mole blend works well in chili as well as an all-round sprinkle.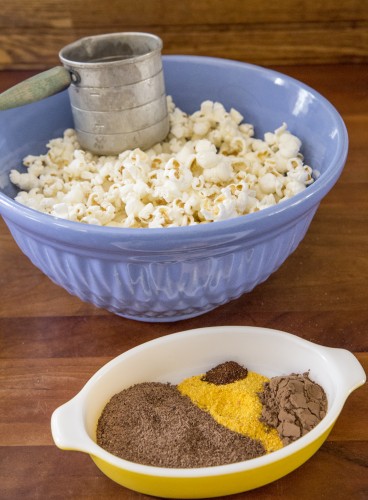 The mixture of grated chocolate, cocoa powder, orange powder (or orange zest) and zippy chili pepper powder can be made by the pint jar and stored for 6 months or so at room temperature. Add a good pinch of cinnamon to the mix for a mole type of seasoning. You can salt your mixture, but I like the flexibility of cooking with it. In addition to chili, the mix has fun with iron pot barbeque pork, chicken tamales and as a corn on the cob sprinkle.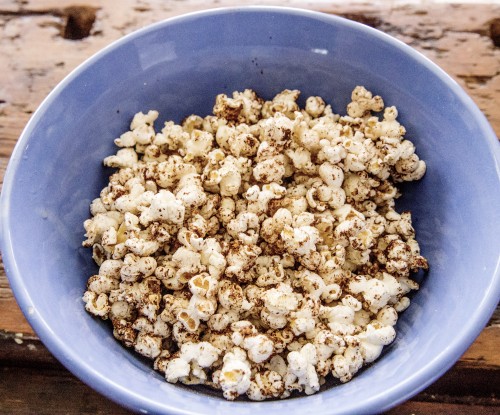 Package the popcorn in waxed paper bags, glassine bags (available at craft stores), or clear plastic gift bags. Paper bags are lovely, but the grease stains, not so much. Staple a dried orange and some seasonal greenery or flowers onto to the bag, and it's PICNIC TIME!