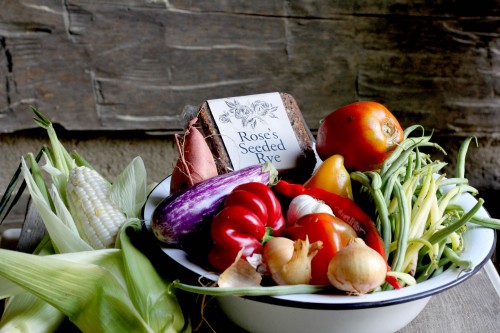 The last blast of summer veggies = crusty rustic grilled fare at our equally crusty rustic mountain cabin in the last couple of weekends. Oh summer, don't go away! I'm not ready to close the windows!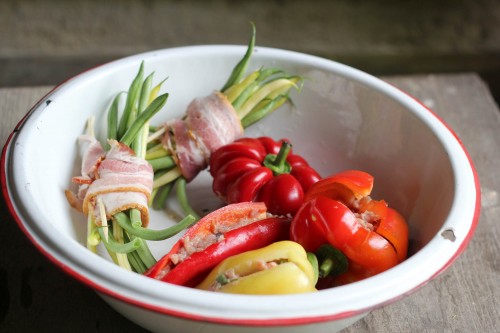 Bits and pieces of meats stashed in the freezer made for some dramatic fireside feasting when thrown onto our hand-crafted stone grill. (Our guests often feel inspired to roll up their sleeves to split and haul things during their stay … thanks Christopher for the grill!)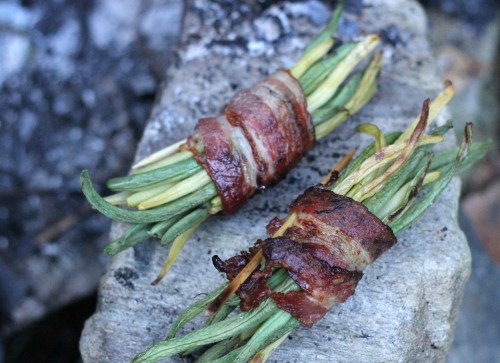 By the way, we'll be making these local ingredient bacon-wrapped filet beans in our campfire class this Wednesday, along with a veg version.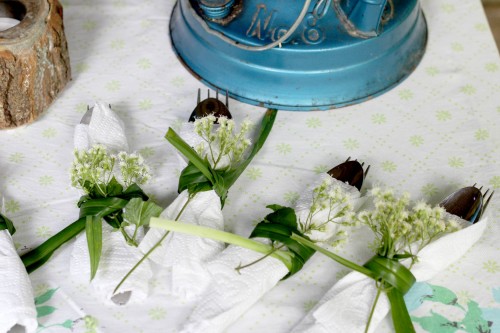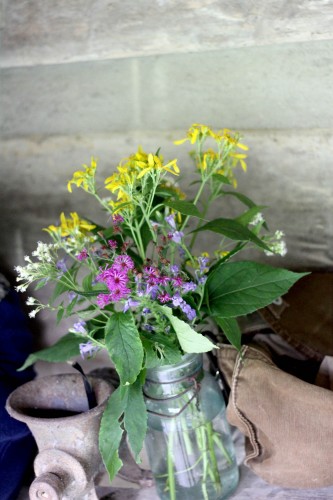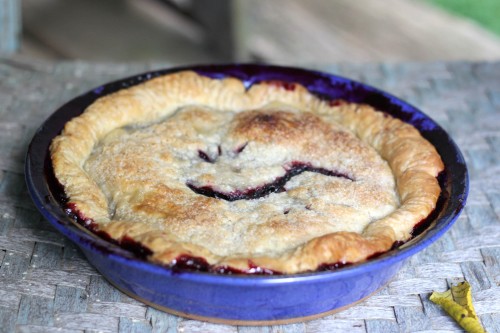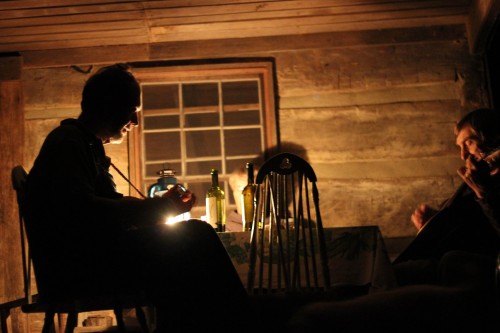 Tunes on the front porch …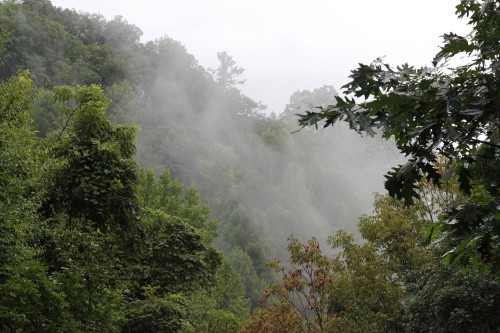 Fall fog creeps up to the cabin that's perched on the mountain-side in the early morning.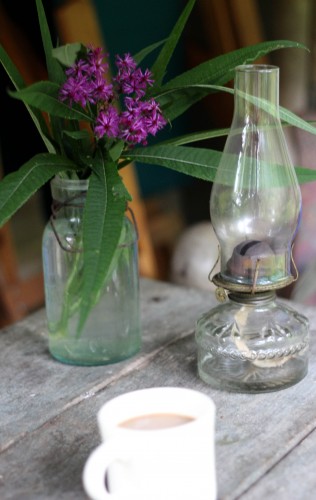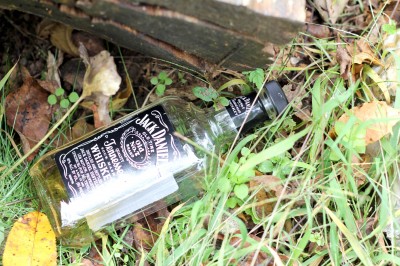 ??????? Look what I found. Oh those musicians!!!
Bacon-wrapped bean and other veggie bundles
An idea rather than a recipe …
Wrap a slice of bacon around a stack of very thin fresh green beans and skinny onion strips. Secure with toothpick/bamboo skewer/stick. Throw on your grill and cook til the bacon is done. If beans are thick, slice them thin up the middle. Use whatever you have on hand in your bundle … carrots, squash, zucchini, onions. For a veggie version, wrap and tie a whole green scallion around your bundle or try a slice of yellow squash, sliced thin on a mandolin longways. Bundle matchstick-thin long beets and tie up with bacon and beet stems/greens … what the heck, just bundle any old thing you can get your hands on and wrap bacon around it!