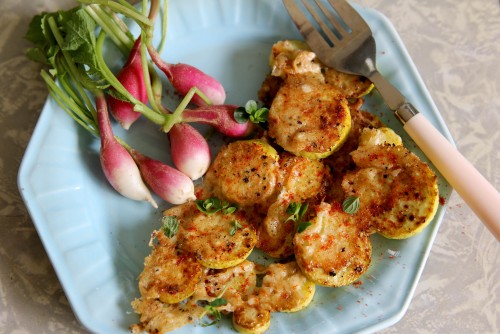 Maybe 7 inches of rain in 4 days isn't such a bad thing. No gardening, mowing, weed-whacking, laundry-hanging or long walks in the woods to distract from getting the house back in order after two and a half weeks of bursting-at-the seams family, friends, food and wedding festivities.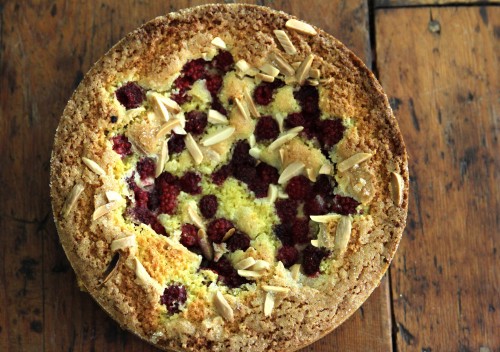 First, all three of our kids plus husband came to visit from their far-flung homes. Plus 14 other friends and family. Annie and Gianluca taught a huge rustic campfire polenta class whose photos I cannot find at the moment … and trout fishing and grilling and feasting and toasting and toasting and more toasting …
And our annual pie contest with 78 pies entered this year (more to come) …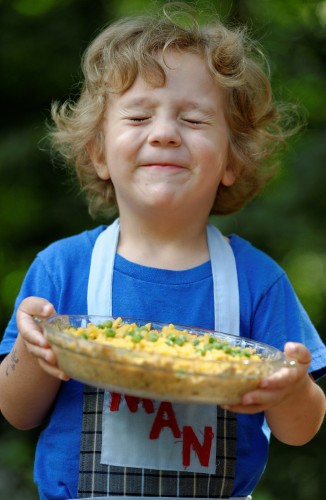 And then, there was my Niece's wonderful wedding …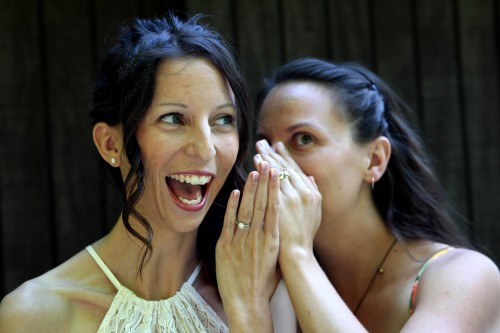 And 4th of July birthday celebrating (it's my birthday, too.) PS this gluten-free rhubarb yogurt ice cream not-cake with a date, coconut and sunflower seed crust was killer.
And now, everybody's gone back to their lives and it's just us two chickens. And we're left with so many sweet memories plus 7 beds of sheets to line-dry if the sun ever comes out. But the good news is that my garden is about to be bursting with squash and I can eat my favorite lunch of the year. Every single day of squash season I eat this for lunch (and sometimes dinner) and when my squash abandon me, I have a year to recover. It's best if you make only one batch at a time and then eat it all yourself. OK, you can share it with one other, but it's the perfect gathering-recovery food.
Yellow straight neck squash are best, in my opinion. I like yellow prolific, but crookneck or Zephyr will do.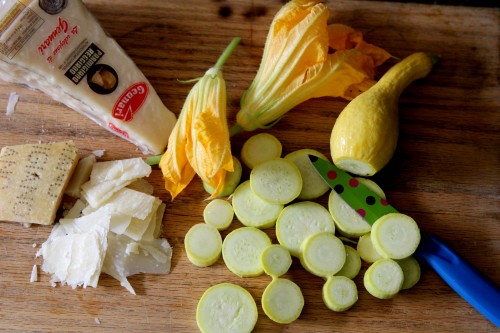 You will need one squash and some really good parmesan cheese. Cut your squash into quarter inch or so rounds. Heat up a frying pan on medium and add about a teaspoon of butter (or less).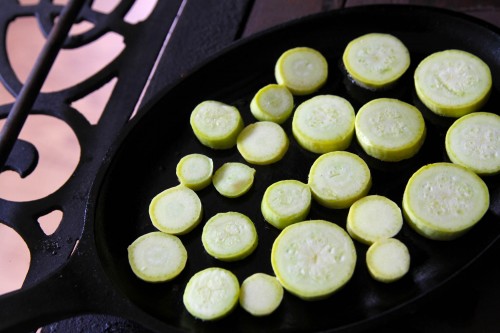 Put your squash in the hot pan and cook quickly until undersides are brown. Then flip.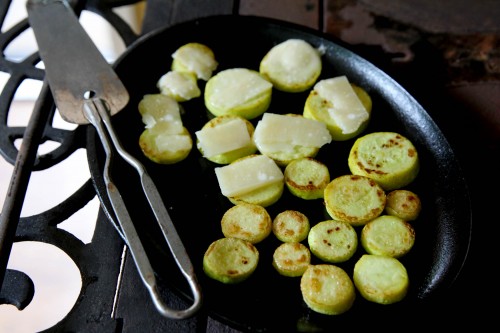 Add a very thin slice of parmesan and some fresh ground pepper to the browned side of the squash and in about a minute, flip the squash cheese side down.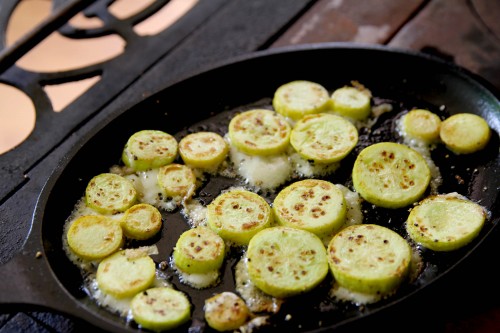 You can turn off the skillet after you flip if your pan is good and hot and wait a minute, then your squash won't stick when you turn them over.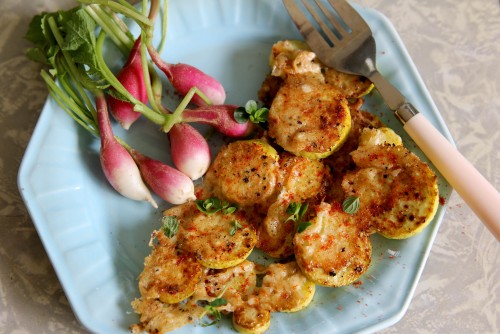 Crunchy on the outside and al dente/hot and steamy on the inside. Now steal away and go sit on a step outside all by yourself and eat this while it's hot!