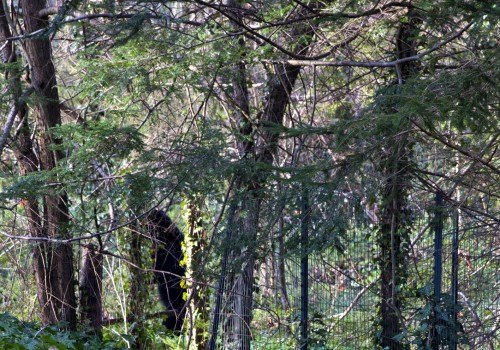 It is not halloween and this is not a man in a bear costume standing in our woods. I was just sitting in my bed this lazy morning, drinking coffee, answering emails when along walks this guy right by my window. I jumped up & followed him outside with my camera and when he saw me, he stood up and looked at me. Whoops. Last night was even more exciting. I returned home from an evening with friends around 8:30, parked, and heard a bunch of rukus next to the car. Mamma bear and her big cub scampered up the white oak over my head. I ran for the door. You're not supposed to run. What are you supposed to do? Stand there while she makes a noise like a whale blowing out her blow-hole? They hung out in the tree for almost two hours. Baby bear mewing and mamma snorting and grunting. I felt bad for them, and I hope they find something to munch on in the gazillion acres of parkland behind our house.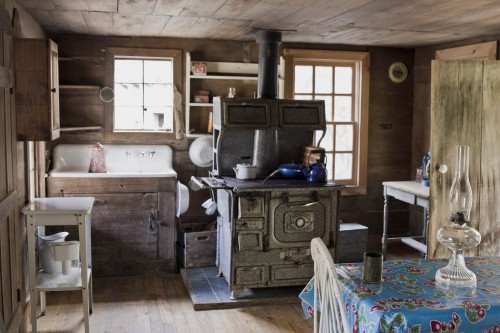 Meanwhile, the first tailgate market of the season opened downtown this weekend, and there's finally some REAL food to cook. We high-tailed it up to the mountain cabin for a bit of rustic cooking, wandering and scrubbing inside and out.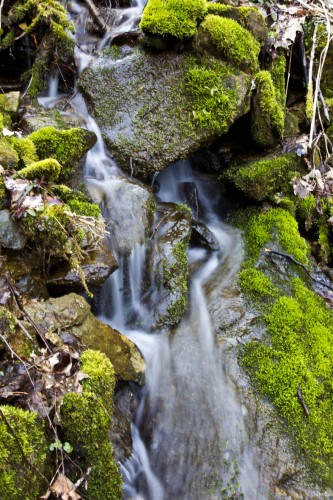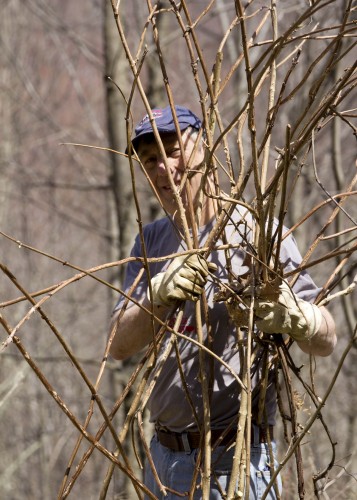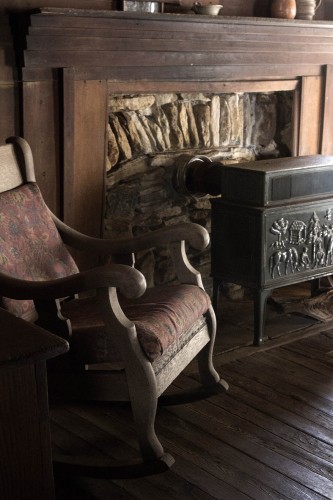 And supper of make-do-grilled local pork tenderloin along with candy roaster pumpkin risotto (cleaning out the freezer) seared pak choi and garden salad … and pie.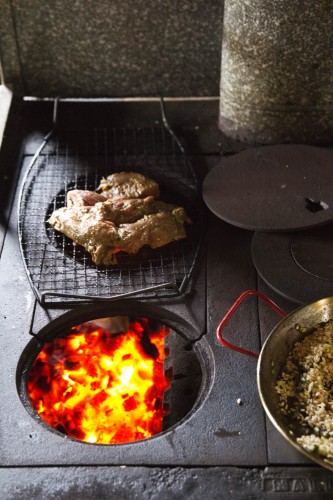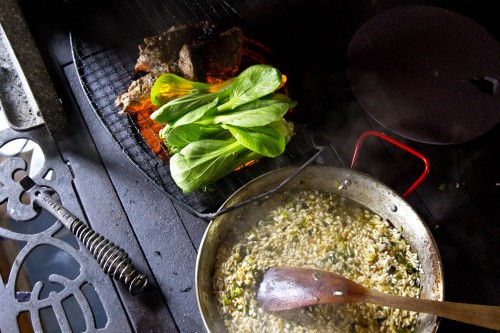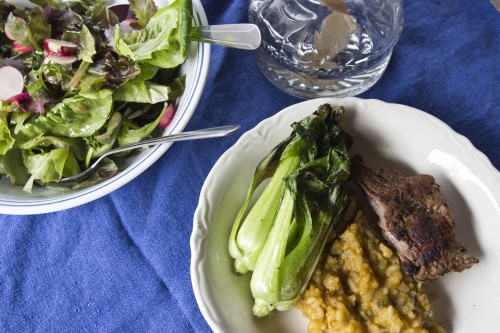 … and blueberry, black raspberry, candied rhubarb using-up-frozen-fruit pie.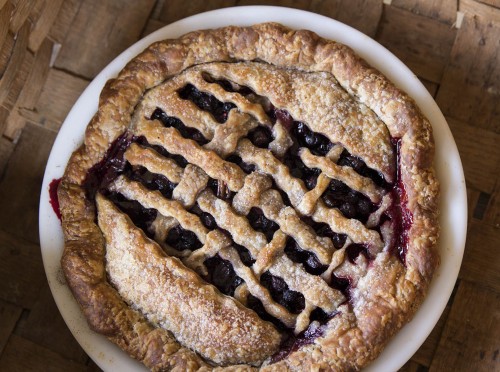 Blood orange balsamic marinated spring picnic pork tenderloin
2013-04-08 22:14:08
Ingredients
A pork tenderloin from a well-tended pig (about 4 oz. per person plus leftovers for sandwiches tomorrow)
A plastic zip-lock bag
Juice of two blood oranges
A glug of balsamic, say two tablespoons
Same of olive oil
A couple smashed garlic cloves, (I used last summer's frozen garlic scape pesto)
A spoonful of orange marmalade if you have it, or a squirt of honey
1/2 tsp. salt or more if you're a salty gal/guy
Fresh ground pepper
Instructions
Oh, this is hard to say, but poke some holes in the tenderloin and then put it along with all the other ingredients in the zip lock bag.
Let the mixture marinate in the fridge for a few hours and then grill until it's done.
Or over-done. Just not under-done.
Log Cabin Cooking https://logcabincooking.com/