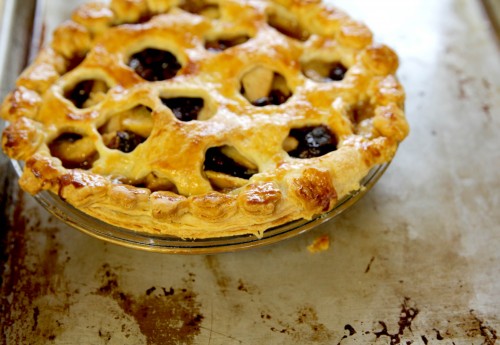 Sometimes the stars all line up and the electromagnetic vortex of life just falls into place … for example, last week at the JC Campbell Folk school where I had the great honor to teach A WHOLE ENTIRE WEEK of pie-making to a lovely group of ladies from all over the US. (Cooking classes are usually mixed-gender, this was my first ladies class.) In case you are not familiar with the JCC Folk school in Brasstown, it was established in 1925 as a place where "folk" could come together as a community in a non-competitive environment to learn a trade/craft/skill in the gorgeous western NC mountains.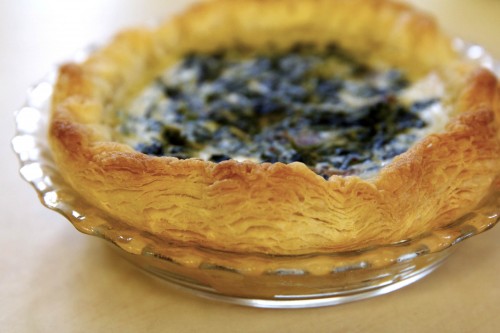 And while it might seem like the task at hand for us last week was to learn the craft of the flaky pie crust (oh do get a load of the flakes these ladies produced!), that's not the actual point. See, pie's about bringing folks to the table. It begs to be shared, adored, savored, and enjoyed along with the conversation that takes up where the last flake of buttery crust leaves off. Now, that's the good stuff .. the blabbing among friends and loved ones. Sort of like what the Folk School is all about.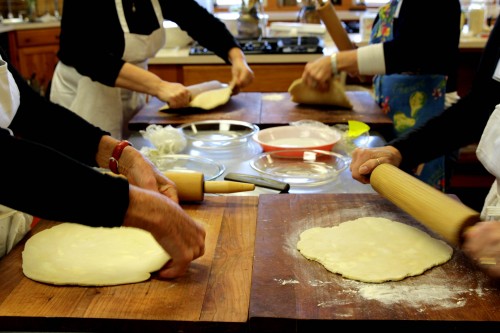 Just look at the deft handling of these pie crusts. These were Pillsbury pie crust ladies, for real, before last week.