Classes are held in our East Asheville 1930s log cabin in the retro-kitchen equipped with with vintage kitchen gizmos, dishware, and lots of cast iron. Appropriate attire is a must … choose from our large assortment of 1940?s-60?s colorful printed feedsack aprons. Cooking classes are hands-on, limited to 8 participants, and include printed recipes and sometimes a copy of one of my books. Ingredients are always local, organic when possible and often picked from our gardens. Special dietary restrictions are accommodated when possible. I prepare "light" &  healthy versions of traditional foods that will leave you satisfied and perky.
Cancellation policy:  Because I source ingredients locally and often have to search them out, no refunds are given after 5 days before the class. (You can send someone in your place.) If I need to cancel a class due to insufficient registration, I'll let you know 3 days before the class and you will receive a full refund.
_________________________________________________________
Holiday Pie & Fun with Heirloom Squash/Pumpkins
Wednesday, November 7, 5:30-8:30 $45      
[maxbutton id="1″]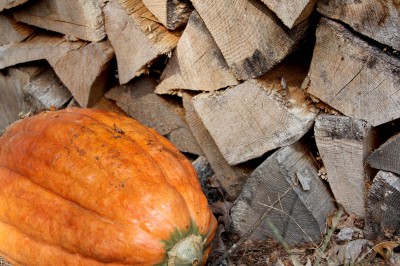 Be the hit of your Thanksgiving gathering with your fabulous HOMEMADE flaky crusted heirloom pumpkin (or pecan) pie. This class will change your life! We'll start off with smoky roasted pumpkin soup shooters & homemade oat crackers and a warm rum spiced local cider toddy then move onto fun with heirloom pumpkins. I'll have several large regional heirloom pumpkins from our local farmer's market roasted and ready for pies, but we'll also discuss prepping & freezing for other uses such as soups, ice cream, muffins, breads, etc. After learning to make an amazing tender butter crust with decorative leaves, everyone will craft a 6 inch pie to take home. While the pies bake, we'll cozy up to slices of pumpkin pie with a bit of pumpkin spice ice cream topped with candied-salty pumpkin seeds.
But that's not all!!!!! Everyone gets one of my pie cookbooks and a Cherokee flower/leaf pounded muslin bag with Candy Roaster pumpkin seeds to plant in your garden next spring
_________________________________________________________
Let's Make a (Vintage) Gift
Wednesday, November 28, 5:30-8:30 $45
[maxbutton id="1″]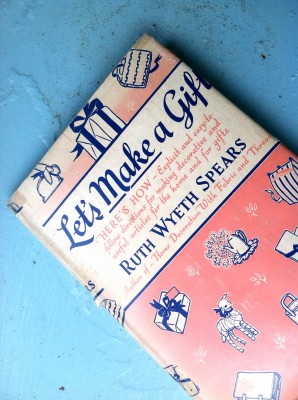 Join me for an evening of vintage, homey make-do DIY book-inspired holiday gift-making. We'll take instruction from 19th & early 20th century farm magines like Hearth and Home, Farmer's Wife and my favorite … Let's Make a Gift from 1941, plus plenty more. You'll go home with a slew of samples of unique items we make in class such as:
1940's calico printed feedsack napkins, fresh cranberry rum cordial + vintage cordial glasses, rosemary-sage-garlic crunchy salt in teensy glass jars, hanging bubble glass canning jar tea lights, vanilla bean lip balm in a vintage flowered tablecloth bag … and, oh help me, this is only the beginning!
We can't create on an empty stomach, now can we? The fondue pots will be bubbling away and the punch bowl will be rockin' with a fruity fall cocktail. I'm already having fun!
_________________________________________________________
Register for this class by clicking 'add to cart' below! [wp_cart:Holiday Pie & Fun with Heirloom Squash/Pumpkins :price:45:end]
[wp_cart:Let's Make a (Vintage) Gift:price:45:end]