It's beatnik Santa bread time. What started out two years ago as a wholesome gathering of friends just celebrating the German tradition of making St. Nicholas Day breads, has turned into an annual holiday doughboy mutiny.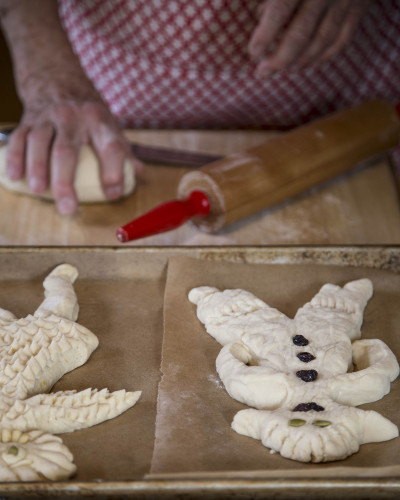 While we appreciate the European custom of making Santa-shaped sweet breads that are gifted to children to pay tribute to the good deeds of Bishop Nicholas some 700 years ago, somehow the dough just takes on a life of its own. And the breads end up looking like mermaids, chickens, crazed angels and goofy children … no disrespect intended! They're supposed to look sort of like this: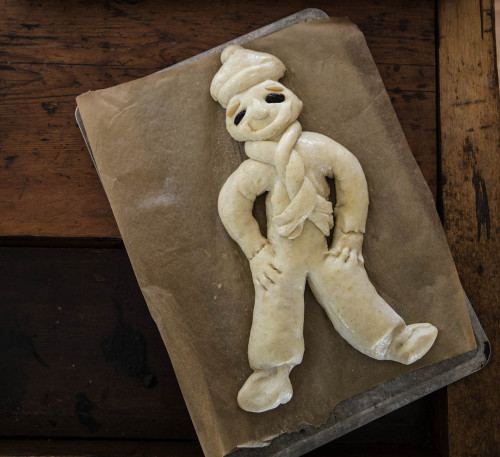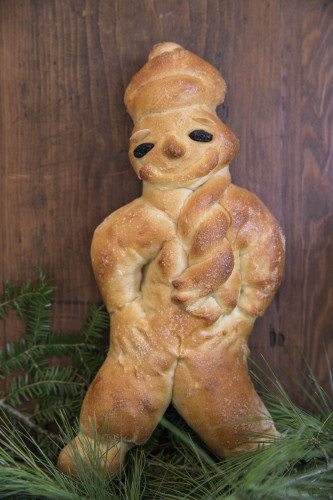 But, you see, there are raisins and nuts and seeds that are meant to be used for buttons and such.