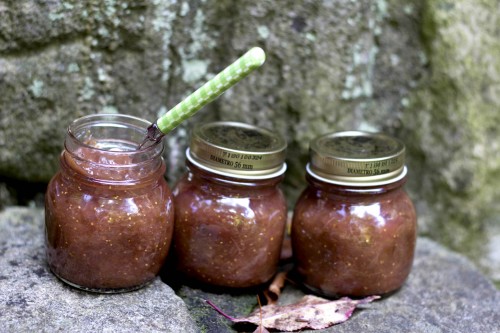 Oh rhubarb fig jam-spread, please don't leave me. There are only three of you and one of you is half gone now. I am already heartbroken. OK, I'm not THAT heartbroken because I have learned to make rye bread on which to spread you; and when you are gone, I will still have Rye.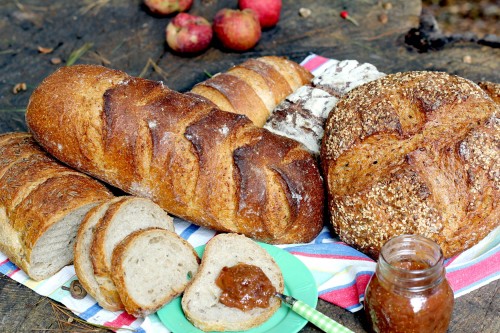 As much as I'd actually like to take full credit for making these beautiful breads, I can't. They were demo breads made by brilliant baker Jeffrey Hamelman and all I did was shape them and slash them during a two day rye bread class I attended this weekend in Charlotte. However, I have a new pet rye starter that will produce many offspring in the years to come starting tomorrow.
Anyway, let's pick some brown turkey figs for our jam. My fig tree is a monster this year. Figs are everywhere. In case your fig tree is full of little green nobby figs that might freeze before ripening, try this trick .