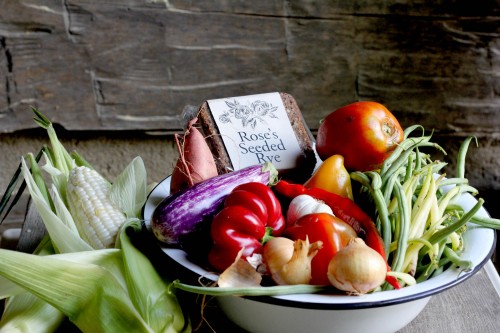 The last blast of summer veggies = crusty rustic grilled fare at our equally crusty rustic mountain cabin in the last couple of weekends. Oh summer, don't go away! I'm not ready to close the windows!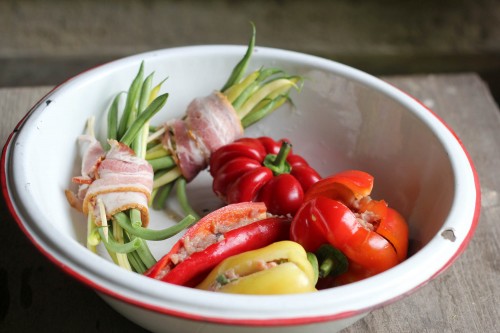 Bits and pieces of meats stashed in the freezer made for some dramatic fireside feasting when thrown onto our hand-crafted stone grill. (Our guests often feel inspired to roll up their sleeves to split and haul things during their stay … thanks Christopher for the grill!)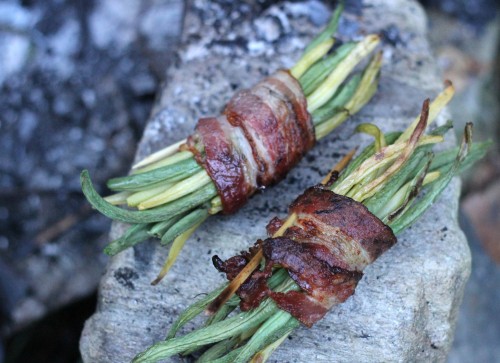 By the way, we'll be making these local ingredient bacon-wrapped filet beans in our campfire class this Wednesday, along with a veg version.