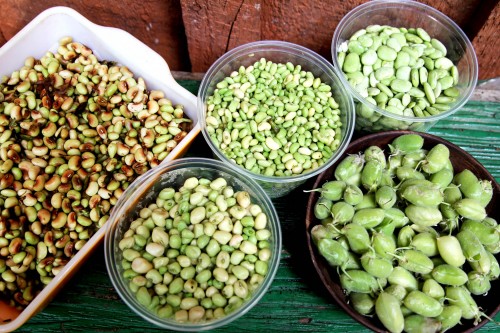 Here's why you should slow down and take the back roads. You might run into a Georgia roadside stand with zipper peas, crowder peas, lady peas, and pink-eyed peas. Honey sweet peaches, silver queen corn, and greasy beans. As if that's not enough, along comes the roadside Spring Creek dairy with fresh churned buttermilk, butter, cheese and ice cream. It's summer in the south.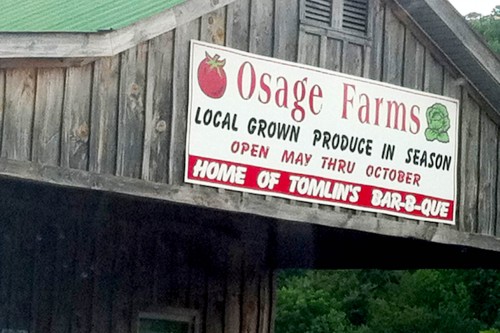 There's a whole other world just down the mountain from this summer's rainy chilly Asheville. It's 23 minutes longer to take 441 instead of I-85 to Atlanta to visit our daughter, Rita. So says Google maps, but they're wrong. It's a good two hours and possibly two days/weeks/months longer because there's so many fun things to do along the way. Roadside vegetable and dairy stands, scores of antique stores, "Goats on the Roof" (not kidding), picnicking, and the drop-dead-gorgeous Smoky mountains.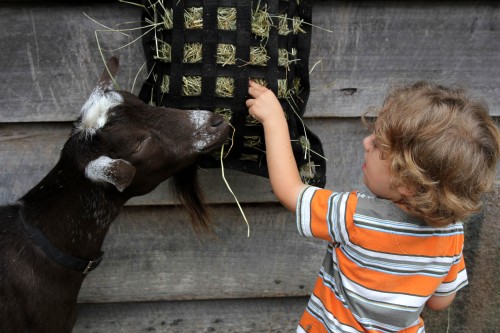 This is not a goat on the roof, but it is a goat. On the right is my nephew, the coolest little kid ever. Anyway, Rita and I ended our sweet visit on Monday by going to the DeKalb international farmer's market in Atlanta. Holy moly, if you ever get a chance, go there. Food and people from everywhere on earth it seems. I spotted fresh chickpeas and pretty much grabbed all that were left, being as I've never had them before. It was the beginning of legume greed. Now I have legume tummy, which I will spare you the details of, but it's worth it. So here's my official advice, if you see a shelled peas sign like this at a roadside stand … seize the zipper. I bought 5 pints that were already shelled ($4 is a good deal), but shelling is fun if you get a chance.